Belgium becomes first to make special fund using frozen Russian assets for Ukraine's benefit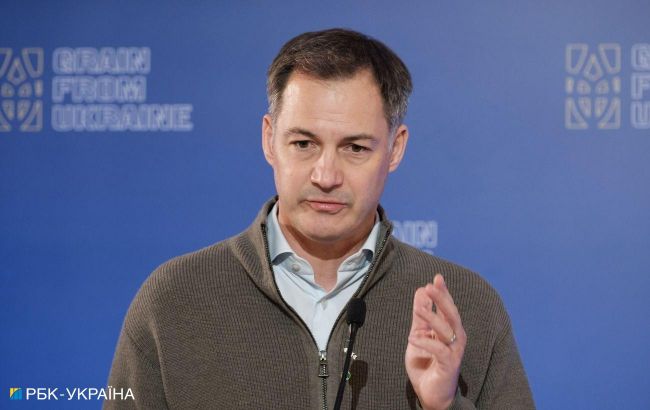 Prime Minister of Belgium, Alexander De Croo (Vitalii Nosach, RBC-Ukraine)
Belgium will make a special fund of €1.7 billion for Ukraine. It will be funded with taxes from frozen Russian assets in Belgium, as Prime Minister of Belgium, Alexander De Croo, says at a briefing with President of Ukraine, Volodymyr Zelenskyy.
"We have taxes on those frozen assets here in Belgium. Last year, it became clear to us that taxes on the income from those assets should be 100% directed to help the Ukrainian people. We did it last year, and we will do it this year," the Prime Minister stated.
He added that the funds from Russian assets would be allocated for military and humanitarian aid, as well as to the European Peace Facility to support Ukraine's macroeconomy.
Ukrainian President Volodymyr Zelenskyy thanks De Croo for the initiative and notes that Belgium is the first country to use frozen Russian assets for the benefit of Ukraine.
"Belgium has become the first country to initiate such a practice of using frozen Russian assets to support protection against Russian terrorism. The funds will be directed to our state's security and rapid recovery projects. We would like to start using this money as soon as possible. The first €1.7 billion will be used next year," the head of state said.
Confiscation of Russian assets
Kyiv, along with its partners, is developing a mechanism to send frozen Russian assets to Ukraine as compensation for the losses caused by the war. A register of losses has been created, it is expected to start functioning next year.
Bloomberg previously reported that the EU is reviewing the procedure for confiscating €200 billion of frozen assets from the Russian Central Bank. The European Commission is also working on its proposals.
Ukraine plans to establish its own defense special fund, which will be funded with money from Russian assets.