EU leaders debate future security commitments for Ukraine at ongoing summit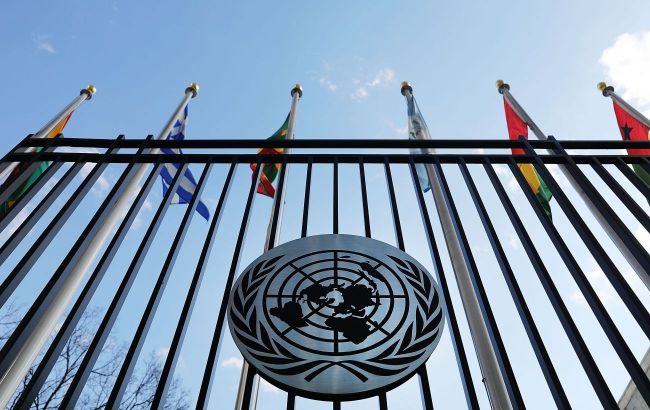 European Council is set to discuss future security commitments to Ukraine (GettyImages)
European Council is set to discuss future security commitments to Ukraine on June 29 and 30, as Reuters reports.
Western partners are working on a package of long-term guarantees, including the provision of weapons, equipment, ammunition, training, and other military assistance to Kyiv.
Additionally, EU member states are ready to support future security commitments towards Ukraine. This is necessary to help Ukraine defend itself in the long-term period, deter acts of aggression, and resist destabilization attempts.
"Diplomats said France - a champion of a greater security role for the EU - had proposed the text, saying that the idea was to build on EU initiatives such as a fund that bankrolls military aid to Kyiv and a training mission for Ukrainian soldiers," the media says.
However, concerns were raised by militarily non-aligned EU members - such as Austria, Ireland, Malta, and Cyprus - and among staunch supporters of transatlantic cooperation such as the Baltic states. They insisted that European security is primarily a NATO issue.
"For us as neutral states, it is clear we can't give security guarantees like that. Austria, Ireland, Malta, and Cyprus have made it clear they have objections," Austrian Chancellor Karl Nehammer said. "We will certainly discuss this and we will find formulations that will be acceptable for us as well," he added.
Dutch Prime Minister Mark Rutte said that any EU role remains subject to discussion. "We will have to discuss how far it goes, and if it would be lethal or non-lethal support. And we have to take into account that several EU countries are not a member of NATO," Rutte said.
Security guarantees for Ukraine
Ukrainian officials have called on the West allies to provide Ukraine with security guarantees in the face of a full-scale war with Russia. According to them, these guarantees are needed to ensure defense capabilities until Ukraine's accession to NATO.
The Ukrainian authorities expect that certain agreements on security guarantees can be reached at the Vilnius NATO summit on July 11-12.
The EU has already proposed security guarantees for Ukraine in the form of a commitment to provide necessary weaponry.