EU slows down supplying of ammunition to Ukraine: How much of promised million delivered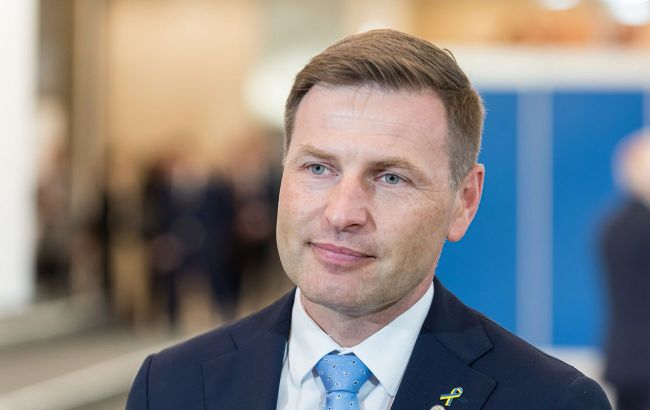 Minister of Defense of Estonia, Hanno Pevkur (Photo: Getty Images)
The supply of ammunition to Ukraine within the EU project is progressing slowly. Ukraine has received less than 250,000 shells from the promised million, according to the Minister of Defense of Estonia, Hanno Pevkur.
The head of the Ministry of Defense made this statement on the sidelines of the meeting of EU defense ministers in Toledo, Spain. According to him, EU countries have only delivered 226,000 artillery shells to Ukraine as part of the project to supply a million units of ammunition.
Under the EU program, the European Union is increasing its production capacity, refurbishing old ammunition, and purchasing munitions from third countries.
As the Estonian minister noted, Ukraine currently produces about 6,000 shells daily, while Russia produces between 60,000 and 70,000 on peak days. Pevkur added that one of the advantages of Western ammunition remains accuracy.
The head of the Estonian Ministry of Defense also commented on the Ukrainian counteroffensive. He stated that he sees the advancement of the Armed Forces of Ukraine toward Tokmak in the Zaporizhzhia region, which is a "hotspot."
"If Tokmak is retaken, the supply lines of Russian forces may be cut, which would be very important," he added.
EU promised Ukraine a million ammunition
At the end of winter, it became known that the Ukrainian forces faced a shortage of artillery shells. Therefore, in early May, the EU Council approved a decision to assist Ukraine with 1 billion euros for joint purchases of ammunition and rockets. It is planned to transfer a million shells to Ukraine.
Also, in early June, the European Parliament supported a document to increase European production of ammunition and rockets. In July, the European plan for expanding the production of ammunition and missiles came into effect.