EU expresses concern about Russia's plans to deploy its fleet in Abkhazia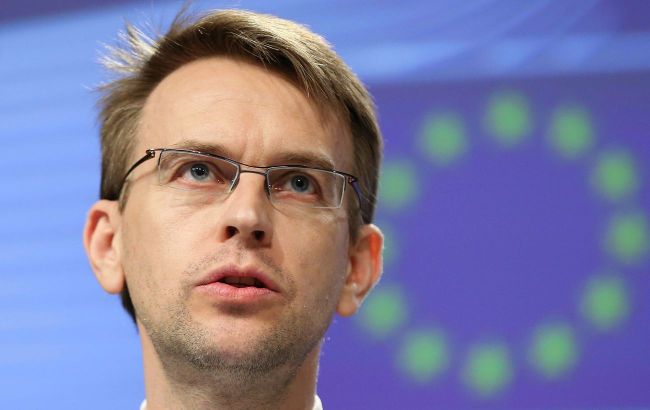 EU spokesperson for Foreign Affairs and Security Policy Peter Stano (Getty Images)
The European Union expresses strong concern about Russia's reported plans to establish a permanent naval base of its Black Sea Fleet in Georgia's breakaway region of Abkhazia, according to an EU spokesperson for Foreign Affairs and Security Policy, Peter Stano.
"The military presence of Russia in Georgia's breakaway regions of Abkhazia and South Ossetia is illegal, it violates Georgia's sovereignty and territorial integrity, the principles of international law and international commitments," the statement reads.
The EU notes that if Russia proceeded with the reported plans, it would further increase tensions and threats to stability in the region.
"The European Union reiterates its firm support to the independence, sovereignty, and territorial integrity of Georgia within its internationally recognized borders," the statement says.
Background
Recently, the head of the occupation administration in the region, Aslan Bzhania, announced that Russia would deploy ships of the Black Sea Fleet to a base in Abkhazia, a Georgian region occupied by Moscow in the early 1990s.
Earlier, it was reported that Russia had relocated nearly a dozen ships from the Black Sea Fleet from the occupied Sevastopol in Crimea to Novorossiysk, the largest port in southern Russia. This decision was prompted by constant attacks on the fleet in Crimea.