Attack on Russian Black Sea Fleet headquarters: Russia deploys 14 ships to Novorossiysk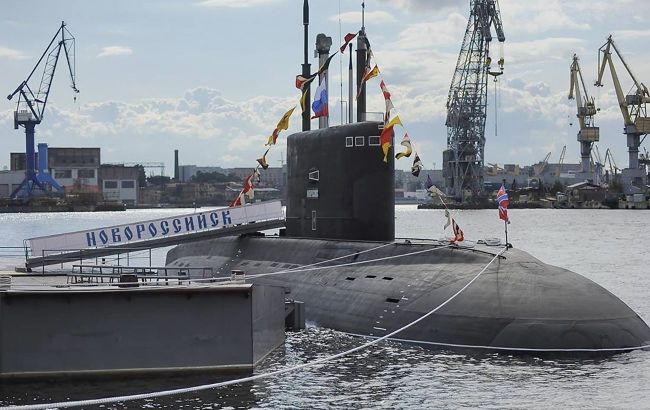 Russia deploys 14 ships to Novorossiysk (mil.ru)
Nearly a dozen ships from the Russian Black Sea Fleet have been relocated by occupiers from the annexed Sevastopol to Novorossiysk, the largest port in southern Russia's Krasnodar Krai, according to the American OSINT researcher MT Anderson.
According to the analyst, the occupiers transferred two frigates of the Project 11356, namely the "Admiral Essen" and "Admiral Makarov," along with three diesel submarines, five large landing ships, and several small missile boats to Novorossiysk.
Satellite images from October 2 also indicate the presence of one large landing ship, minesweepers, and small missile boats in the annexed Crimea's Feodosia.
In Sevastopol itself, based on the same October 2 images, four large landing ships of Project 775 (NATO classification - Ropucha) and a Kilo-class submarine are still present.
Attack on the Russian Black Sea Fleet headquarters
On September 22, a missile strike was launched against the headquarters of the Russian Black Sea Fleet in Sevastopol. As a result, 34 Russian officers were killed, and 105 were wounded, including Vice Admiral Viktor Sokolov, the commander of the Russian Black Sea Fleet.
However, a few days after the strike, the Russian Ministry of Defense presented an alleged evidence of Sokolov being alive. Currently, information regarding him is still being clarified.
It was previously asserted in a report by the Institute for the Study of War that following the strike on the Black Sea Fleet headquarters, Russian forces moved several ships from temporarily occupied Sevastopol to Novorossiysk in an attempt to shield them from missile and drone attacks. Russian ships, apparently fearing further strikes, have become less frequent visitors to the waters of the temporarily occupied Crimea.