EU condemns elections in occupation: Russian leadership will be responsible for illegal actions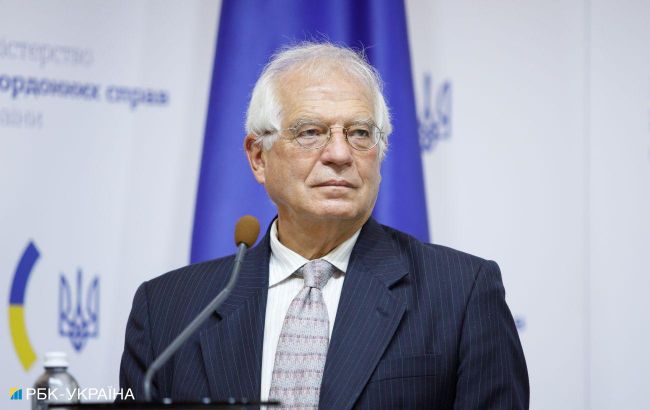 EU's High Representative for Foreign Affairs and Security Policy, Josep Borrell (Photo: )
The EU strongly condemns the holding of illegitimate, so-called elections in the temporarily occupied territories of Ukraine and states that the Russian leadership must be held accountable for this, according to a statement by the EU's High Representative for Foreign Affairs and Security Policy, Josep Borrell.
"We strongly reject this further futile attempt by Russia to legitimize or normalize its illegal military control and attempted annexation of parts of Ukrainian territories, as condemned in the UNGA Resolution adopted on October 12, 2022," he said.
He noted that the EU does not recognize and will not recognize the holding of these so-called elections or their results. Furthermore, the political leadership of Russia and individuals involved in organizing these elections must be held accountable for these unlawful actions.
These illegal pseudo-elections in Ukraine took place in conditions of Russia's forced and unlawful issuance of passports, including to children, forced displacement, deportations, mass and systematic human rights violations, as well as intimidation and increased repression against Ukrainian citizens and the illegitimately appointed authorities in the occupied territories of Ukraine.
Additionally, the EU highly values the courage of Ukrainians who have opposed the sham elections and continue to resist Russian occupation.
Moreover, elections in Russia were held under very restricted conditions due to Russia's aggression against Ukraine. The Kremlin intensified internal repression by introducing military censorship and persecuting opposition politicians, civil society organizations, independent media, and other critics through repressive laws and politically motivated sentences. This led to a limitation of civil and political rights, preventing many candidates from running and restricting the choice of Russian voters and their access to accurate information about the candidates.
Fake elections in the occupied territories
Russia has decided to once again hold illegal pseudo-elections in the temporarily occupied territories of Ukraine.
From September 8 to 10, Russia held pseudo-elections at various levels, including by-elections for State Duma deputies, elections of heads of several regions, and legislative bodies.
The occupiers even brought in "activists," political technologists, and observers from Russia to facilitate these elections.
Ukraine's Ministry of Foreign Affairs spokesman, Oleg Nikolenko, stated that Ukraine would propose including the occupiers' "elections" in the resolution of the UN General Assembly. Ukraine's Permanent Representative to the UN has already called on the international community to impose tough sanctions against Russia in response to such actions.