Estonian volunteers come under fire in Ukraine during Russian missile attack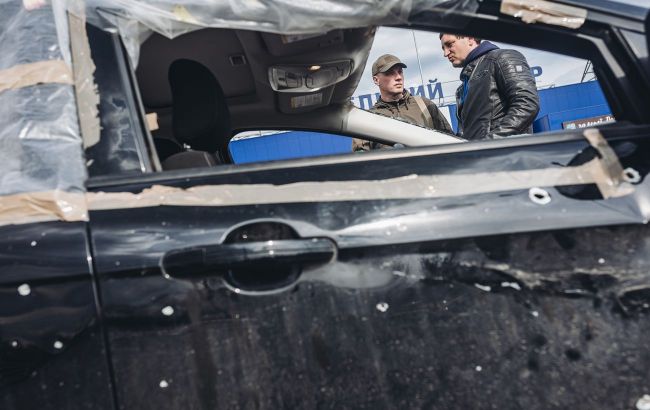 Illustrative photo (Photo: Getty Images)
Russian military forces shelled a convoy of Estonian organizations providing assistance to Ukraine. The volunteers' equipment was destroyed, according to err.ee.
According to the material, today, on October 6, a joint convoy of non-profit organizations Free Ukraine (Vaba Ukraina) and Aid to Ukraine (Ukraina Abi) came under a Russian missile attack in Ukraine. Estonian volunteers were unharmed, but their equipment was destroyed.
MTÜ Vaba Ukraina teadaanne
Täna hommikul jäi meie ja Ukraina Abi MTÜ ühiskonvoi vaenlase raketilöögi alla. Poiste sõnul kukkus Iskander neist paarikümne meetri kaugusele. Kõik sõidukid hävinesid, poisid jäid napilt õnneks ellu ja terveks. pic.twitter.com/lvqj46KPOn

— MTÜ Vaba Ukraina (@SvenSalumets) October 6, 2023
"This morning, our joint convoy with Ukraina Abi came under a missile attack. According to the guys, an Iskander missile landed about 20 meters from them. All vehicles were destroyed, fortunately, the guys miraculously remained alive and well. We will assist them as needed along with our partners in Ukraine," announced the organization Free Ukraine on social media.
Last month, Russians also shelled a vehicle with foreign volunteers, resulting in one casualty.
Additionally, in the Kherson region, occupiers dropped an explosive device from a drone on volunteers.