Estonian General Staff on battles near Kupiansk: No breakthrough expected within Ukrainian defense line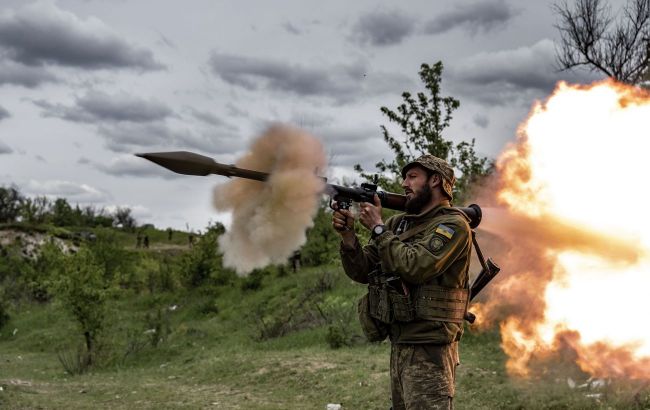 Ukrainian soldier (Getty Images)
The Russian military is acting most fiercely in the areas of Kupiansk (Kharkiv region), as well as Svatove and Kreminna (Luhansk region). However, they are not expected to break through the Ukrainian forces' defense line in this sector, according to the Deputy Chief of Estonian Defense Forces Mart Vendla, ERR reports.
According to him, neither Russia nor Ukraine has achieved a breakthrough on the front in recent times. He specifies that even with the reinforcement of the front by new Russian soldiers, according to current information, there is no danger of Russian forces breaking through anywhere.
The situation on the Kupiansk front
Vendla reports that the Russian military on the front is most active in the direction of Kupiansk, Svatove, and Kreminna. According to him, the positions of the Ukrainian forces are relatively good.
"The Oskil River and the heights provide a good basis for defense," he said.
Vendla mentioned that Russia has been concentrating additional forces in this direction for some time.
"It is expected that it will likely be reinforced. However, according to the current assessment, there is no expectation of a breakthrough," he said.
The advance of the Ukrainian Armed Forces in southern Ukraine
The front line has not significantly changed in a week. A representative of the Estonian General Staff clarified that both sides had conducted attacks of local nature but without significant success.
He informed that Ukraine achieved minimal success in the area of Robotyne settlement and near Velyka Novosilka.
"Indeed, there have been no breakthroughs of the first defense line yet, and the front remains largely static," said Vendl.
Conclusions on the combat actions in Ukraine
The representative of the Estonian General Staff explains that essentially, the attrition war is ongoing, as the Ukrainian forces are attempting to exert maximum impact on the logistical routes of the Russian troops in Crimea to prevent the equipment arrival to the southern section of the front.
He also reports that Russia, on its part, continues to strike at important Ukraine targets to damage the country's economic resources and military industry.
Ukraine's advance
This summer, Ukrainian military forces have intensified their offensive actions on the east and south fronts. Specifically, in the Donetsk and Zaporizhzhia regions.
As of now, Ukrainian defenders managed to liberate more than 10 settlements. Recently, the Ministry of Defense of Ukraine reported the liberation of the town of Urozhainе in the western part of the Donetsk region. Later, this information was confirmed by the General Staff of the Ukrainian Armed Forces.
Today, the Spokesperson of the General Staff of the Ukrainian Armed Forces, Andrii Kovaliov, said that the Ukrainian military continued its offensive operation in south areas of Bakhmut.