Estonian urges European allies to boost defenses against Russia and Belarus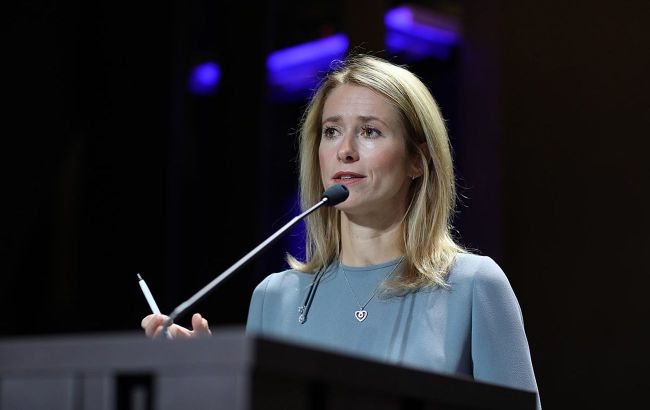 Kaja Kallas, Prime Minister of Estonia (wikimedia.org/Kaja_Kallas)
European countries must enhance their defense capabilities both against Russia and Belarus. This statement was made by the Prime Minister of Estonia, Kaja Kallas, during a press conference with the President of the European Parliament, Roberto Metsola, in Brussels, CNN reports.
"We have been considering Belarus as a co-aggressor here. So they have been working together with Russia all the time. So what we know about Russia and Belarus is that they are unpredictable, and they are dangerous. And that hasn't changed," said Kallas in response to a question about whether the "Wagner Group" in Belarus poses a risk to Estonia.
Kallas noted that the boosting of the defense industry and defense capabilities is extremely important today, and therefore European countries must take appropriate steps.
In particular, the Prime Minister of Estonia said that her country is ready to assist in the recovery of Ukraine, and Russian leaders must be held accountable for their actions.
"Ukraine is the victim of Russian war. And according to the international law, it must be compensated by Russia; we need a solution that would allow to use the frozen assets which have been seized with sanctions from Russian citizens and companies to compensate the damages. My government is also working with a legal draft to do this, but we need a European solution," the Prime Minister said.
Speaking alongside Kallas, Metsola said international loopholes need to be closed and sanctions on Russia increased. She welcomed the 11th package of sanctions and additional 50 billion euros to support Ukraine.
Metsola also said the attempted Wagner rebellion in Russia raises questions about the "fragility of the Russian state."
"So for the EU, the most important thing is to stay the course; we cannot be distracted by Kremlin politics and we need to continue with, and keep stepping up our support for Ukraine in this context," Metsola concluded.
Prigozhin's rebellion against Moscow

On June 24, the founder of the Wagner Group, Yevgeny Prigozhin, accused the Russian Ministry of Defense of attacking the rear positions of the "Wagner Group." Following this, he announced his intention to "deal with lawlessness," including targeting the Russian Minister of Defense, Sergei Shoigu, and the Chief of the General Staff, Valery Gerasimov.
Despite Prigozhin's failed rebellion, it ultimately caused alarm in the Kremlin: roads were blocked, armed forces were deployed, and Putin and his elite fled the capital.