Erdogan to discuss 'grain corridor' and prisoner exchange with Putin in Sochi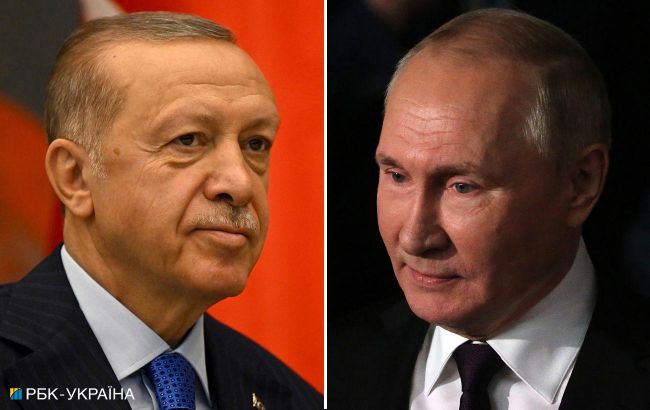 President of Türkiye Recep Tayyip Erdoğan will travel to Sochi to meet with Russian dictator Vladimir Putin. They will discuss Ukraine, according to TRT Haber.
Erdogan will travel to Sochi on Monday, September 4th. According to media reports, the leader of Türkiye and the head of the Kremlin will discuss the future of the "grain corridor" deal.
Erdogan and Putin also plan to discuss bilateral relations and regional issues, including Russia's war against Ukraine. Additionally, the agenda will include a discussion on a prisoner exchange between Ukraine and Russia.
"However, the most important item on the agenda will be the grain corridor," the article emphasizes.
Erdogan and Putin Meeting
Rumors of a meeting between the President of Türkiye and the Russian dictator have been circulating for a while. However, neither Erdogan nor Putin confirmed for a long time that they would meet in person.
Initially, Turkish media reported that Putin might visit Türkiye in August to discuss the revival of the "grain deal." However, the Kremlin did not confirm this information.
Recently, it became known that Erdogan would indeed visit Russia on September 4th, and the main topic of the negotiations will be the "grain deal."