Elon Musk reveals his antisemitic views: What's wrong with owner of X?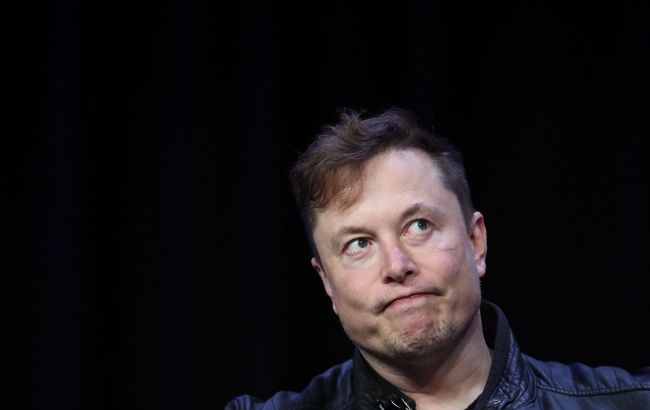 Musk surprises the world again (photo: Getty Images)
Elon Musk, an American entrepreneur, billionaire, and owner of SpaceX and the social network X (formerly known as Twitter), has been involved in another scandal. This time, the public learned about his antisemitic views.
RBC-Ukraine tells what is known about the new scandal involving Elon Musk and how the network reacted to it.
The following sources were used in the preparation of the material: Elon Musk's profile on the social network X (twitter.com), The Artist Formerly Known as Eric's profile on the social network X.
What happened
Recently, a user on the social network X (formerly known as Twitter) posted an anti-Semitic message. It accused members of the Jewish community of promoting "dialectical hatred" against white people.
Screenshot
Musk decided to join the discussion and wrote: "You wrote the real truth."
"The ADL unjustly attacks the majority of the West, despite the majority of the West supporting the Jewish people and Israel. This is because they cannot, by their own tenets, criticize the minority groups who are their primary threat. It is not right and needs to stop," the businessman stressed.
Screenshot
User reaction

This position of the network owner (as well as the post itself) outraged many users.
Some of them warned the entrepreneur against such comments, saying it was unfair to make generalizations about Jewish communities that allegedly "promote hatred of white people."
Other reactions include the following:
"I love how this one tweet has made Elon Musk poorer"
"An accidental bigot and a brilliant intellectual met on social media"
"Where are you getting this misinformation? Many Jews are white, why would we turn against ourselves? Don't you feel a little racist and anti-Semitic yourself?"
"Elon, you can scroll through the responses and see who you agree with."
"It's beyond disappointing to hear from you again."
"Dude. What are you talking about? What Jews are stirring up anti-white hate?"
"This is the 'real truth'? Wow."
Musk's explanation

At the same time, the billionaire clarified in another comment "You right that this does not extend to all Jewish communities, but it is also not just limited to ADL."
Screenshot
In another post, Elon added that he was "deeply offended" by the messages of the ADL and any other groups that "dde facto anti-white racism or anti-Asian racism or racism of any kind."
It is worth noting that a number of media outlets have contacted Musk and X Corp. for comment on the latest scandalous situation on the network. However, so far the media representatives have not received any response.