Elections in Slovakia - Borrell reacts to the results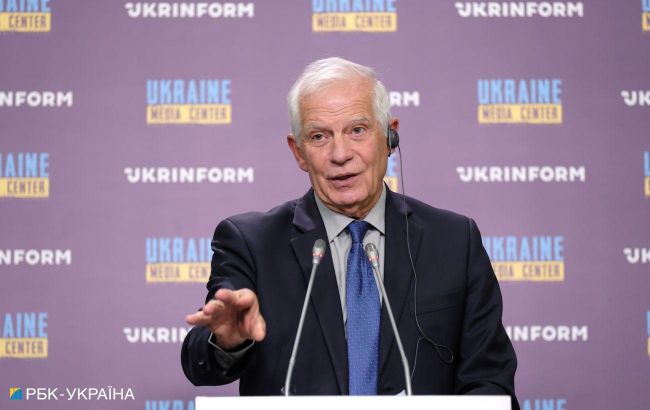 The Head of European diplomacy, Josep Borrell (photo: Vitalii Nosach, RBC-Ukraine)
The local elections in Slovakia, where an anti-Ukrainian party received the most votes, are seen as an expression of the voters' will, according to the Head of EU diplomacy, Josep Borrell.
"These are the results of free elections, as it happens in any European Union country," he stated.
Borrell noted that the voting represents the will of the voters and added that he cannot comment on the election results.
He emphasized that up until this point, from the very beginning of the full-scale war, all EU member states have demonstrated unity in supporting Ukraine.
"I think Putin was very surprised that all EU members rallied around supporting Ukraine, that we were able to pass many sanction packages one after the other and create funding and support instruments for Ukraine," he said.
The diplomat underscored that such support is coming in on a daily basis.
"And this is a testimony to the unity within the European Union, even those members who take it reluctantly. They express some doubts, but they continue their support. They cast their votes in favor of supporting Ukraine," Borrell added.
Elections in Slovakia
On September 30, local elections took place in Slovakia. The anti-Ukraine party Smer-SD, led by former Prime Minister Robert Fico, received the most votes.
The pro-European political force "Progressive Slovakia," which advocates for supporting Ukraine in its war against Russia, secured the second position, while the political group HLAS Pellegrini landed in third place. HLAS Pellegrini could potentially form a coalition with both pro-Western and pro-Russian forces.
The significance of the Slovakian elections for Ukraine is discussed in the article by RBC-Ukraine.