Education organization 'Wagner Group' registered in Belarus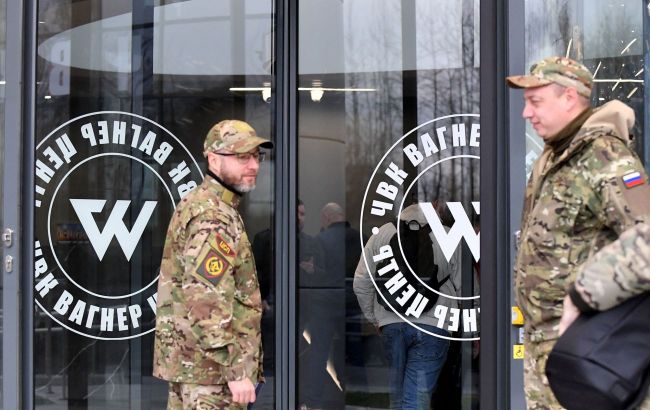 In Belarus, the organization "Group Wagner" has been registered (Photo: Getty Images)
In Belarus, the organization "Wagner Group" has been registered. The organization has stated that its main and sole activity is "educational activity," according to the Belarusian opposition media outlet "Zerkalo."
The Belarusian publication noted that "Wagner Group" with a charter capital of 200 Belarusian rubles (79 dollars) had been registered on August 4th in Osipovychi District Executive Committee.
According to the publication, the legal entity's address is the village of Tsil, where the "Wagner Group" mercenaries relocated after the coup attempt.
As per the registry, "Wagner Group" stated that its main and sole activity was "educational activity" under code 85590.
The following subgroups are included:
educational centers with correctional courses,
qualification enhancement courses,
foreign language training,
computer courses,
survival courses,
religious education,
training in public speaking and speed reading.
In the second half of July, it became known that the Mogilev Regional Executive Committee registered a limited liability company "Concord Management and Consulting" with a charter capital of 200 Belarusian rubles.
The main activity of the company was declared as "real estate management." Its owner is the Russian LLC "Concord Management and Consulting," and the head is indicated as Yevgeny Prigozhin.
Failed uprising by Prigozhin
At the end of June, the leader of the Wagner Private Military Company (PMC), Yevgeny Prigozhin, attempted to instigate an uprising in Russia and openly spoke out against the dictator Vladimir Putin and Defense Minister Sergey Shoygu, whom he had long criticized.
His militants headed to Moscow, passing through Rostov, Voronezh, and even reaching the Lipetsk region, but it all ended there. After negotiations with Alexander Lukashenko, Prigozhin announced that he was withdrawing his mercenaries and personally going to Belarus.
It is known that a part of the "Wagnerites" did indeed travel to Belarus, but Prigozhin's exact whereabouts remain unknown.
Meanwhile, Russian media outlets have found that even after the uprising, Prigozhin's companies continued to receive state contracts from the Kremlin.