Easy-to-make pumpkin soup to warm up cold winter days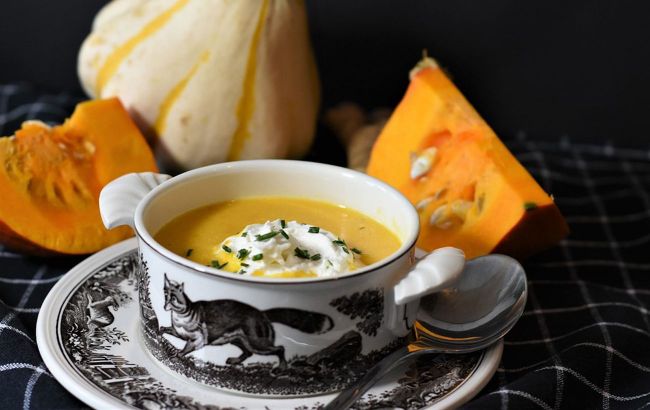 Illustrative photo (pixabay)
Pumpkin is a vitamin powerhouse, and a soup made from it will not only warm you up but also delight your taste buds. And it's very easy to make at home, according to food blogger Daryna Doroshkevych.
You will need:
1 pumpkin weighing 800 g
1 large sweet pepper
1 large tomato
1 large onion
2 large garlic cloves
Directions:
Get rid of the pumpkin seeds, cut the pumpkin into pieces, drizzle with olive oil, and bake in the oven at a temperature of 180 degrees. Add 500 ml of boiling water to the vegetables and blend into a puree. Later, add 1/2 teaspoon of salt, 1 teaspoon of smoked paprika, and 500 ml of cream (20%, but any fat content will do).
Mix and place it on the stove. Stir, bring to the first signs of boiling, and remove from heat. Boiling is absolutely not necessary.