Duda on Russia's threats: Explosion at nuclear power plant in Ukraine more likely than use of nuclear weapons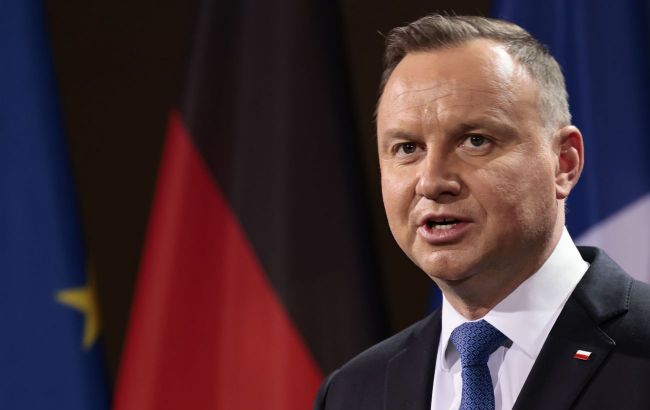 President of Poland, Andrzej Duda (Photo: Getty Images)
The threat of an explosion caused by Russians at a nuclear power plant in Ukraine is more likely than the use of nuclear weapons by the occupiers, according to a statement of the President of Poland, Andrzej Duda, cited by The Washington Post.
"I think that Russia will not resort to using nuclear weapons in Ukraine. That's not only because Vladimir Putin won't use them. I believe that the nuclear arsenal in Russia is under collective control of many people — and that it is not just up to the sole discretion of just Vladimir Putin. So it takes more than one person to decide," he stated.
Moreover, the Polish president added that he is much more concerned about the potential issues with nuclear power plants in Ukraine.
"I am much more concerned about potential problems with the nuclear power plants. I fear it is more likely that something might happen that would look like a nuclear accident. Because in my view, in my conviction here, the threat of an explosion [at a nuclear plant] is much greater than in the case of using nuclear arms. Keep in mind, you're speaking with someone who lived through the explosion of the Chernobyl nuclear power plant back in 1986, when an atomic plant exploded in their own hands while under Russian control," Duda emphasized.
Threat of a terrorist attack at Zaporizhzhia Nuclear Power Plant
At the end of June, the head of the Main Intelligence Directorate, Kyrylo Budanov, stated that Russians had further rigged Zaporizhzhia NPP with explosive devices. They placed explosives on the cooling systems of the power plant's reactor units.
Later, Ukrainian President Volodymyr Zelenskyy revealed that the Security Service of Ukraine (SSU) and intelligence agencies had informed him about the occupiers' plans to carry out a terrorist attack at the station, involving the release of radioactive emissions.
Initially, the International Atomic Energy Agency (IAEA) stated that they had not detected any explosives at the plant. However, observers later reported in a statement that they had found anti-personnel mines on the Zaporizhzhia NPP premises.
Furthermore, it became known that on July 24th, the aggressors shifted the fourth energy block of the ZNPP into a "hot shutdown" state."