Drone attack on Moscow caused fire at plant in Lyubertsy - Russian air defense failed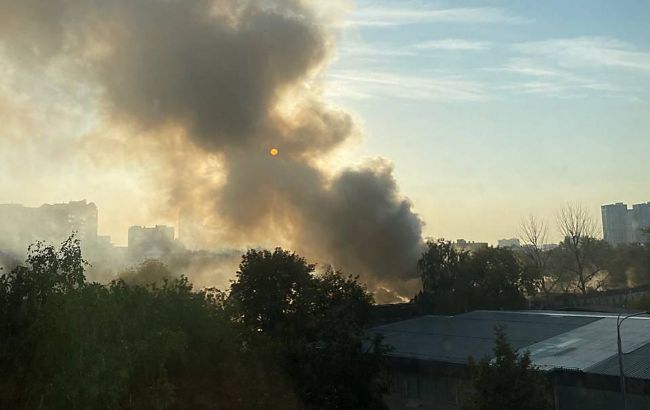 Missile electronics factory is on fire near Moscow due to a UAV attack (Photo: RosMedia)
Andrii Yusov, a representative of the Defense Intelligence (GUR) of Ukraine, reported that a fire broke out at a factory in Lyubertsy (the Moscow region) after a UAV attack. The factory produces electronics for missiles.
According to the agency, the "fireworks" occurred due to a UAV attack, but the number of UAVs involved is not specified.
"Sobyanin (the Mayor of Moscow) lied - their air defense did not shoot down anything. There is a fire in Lyubertsy at the Tomilin Electronic Plant. Russians produce electronics for missiles there," Yusov stated.
According to the agency, this operation was organized by the Main Directorate of Intelligence of Ukraine. However, the intelligence agency has not confirmed or denied its involvement in the event.
Night drone attack on Russia
The same night, Russians again complained about a "UAV attack." Initially, they claimed to have shot down an "unidentified object" in Pskov.
Subsequently, reports of a UAV attack were made in the Moscow, Kursk, and Belgorod regions.
According to Russian sources, two UAVs allegedly attacked the town of Kurchatov in the Kursk region, damaging an administrative building and a residential house.
Moreover, in Moscow airports, the "Kover" ("Carpet") plan was announced overnight, resulting in the delay of dozens of departure and arrival flights.
Meanwhile, Moscow Mayor Sergey Sobyanin claimed that "air defense was working near Lyubertsy" and that another attempt to fly a UAV into Moscow had supposedly been thwarted. However, eyewitnesses reported explosions, and later, video footage from the fire scene emerged on social media.