Donetsk People's Republic (DPR) fighter sentenced to 9 years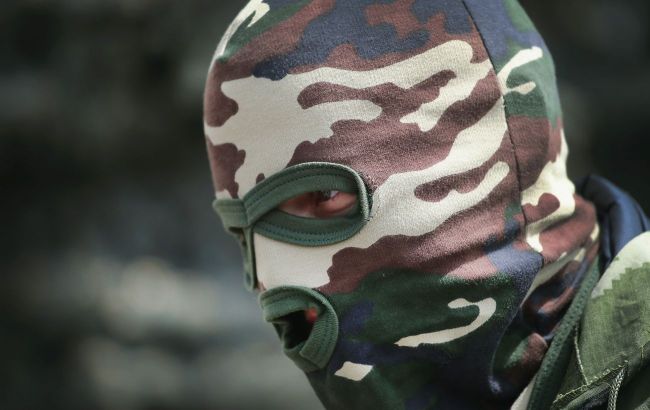 Illustrative photo (photo: Scott Olson/Getty Images)
In 2015, a Donetsk People's Republic (DPR) militant searched people in the occupied territory and guarded ammonia. He was detained and sentenced to 9 years in prison, according to the Donetsk Regional Prosecutor's Office.
Case details
In May 2015, the man, upon the advice of friends from the so-called "self-defense forces," joined the "5th Motorized Brigade "Oplot." In the fall of 2015, the convicted individual became a shooter and, armed, headed to take shifts at a checkpoint near the town of Dokuchaievsk.
Along with his group, he unlawfully inspected vehicles, passengers' documents, and guarded ammonia tanks located near the checkpoint," the report states.
Photo: "DPR" militant (facebook.com/don.gp.gov.ua)
Later the "sentry" guarded a quarry where personnel, tanks, self-propelled artillery installations, and other heavy equipment of the occupiers were stationed. In January 2016, the man retired from service.
What punishment did the militant receive?
During his service as a member of the Illegal Armed Formation "DPR," he managed to earn almost 200,000 rubles, which is equivalent to about 87,000 hryvnias.
In June 2023, in the village Vesele in the Pokrovsk district, he was apprehended by Ukrainian defenders. The man awaited the court verdict in custody.
The court has delivered a verdict to the resident of Donetsk city for participation in a terrorist organization. He has been sentenced to 9 years of imprisonment.
Punishments for "LPR" and "DPR" militants
Recently, it was reported that an "LPR" (Luhansk People's Republic) militant fought against the Ukrainian Armed Forces in Donbas and planted mines on their positions. He was captured and sentenced to 10 years in prison.
Also, a resident of Donetsk has been fighting against Ukrainian military forces as a member of the terrorist group "DPR" since 2017. He participated in the assault on Vuhledar but was later captured and sentenced to 12 years in prison.