Dollar rises, euro falls: exchange rates update as of July 25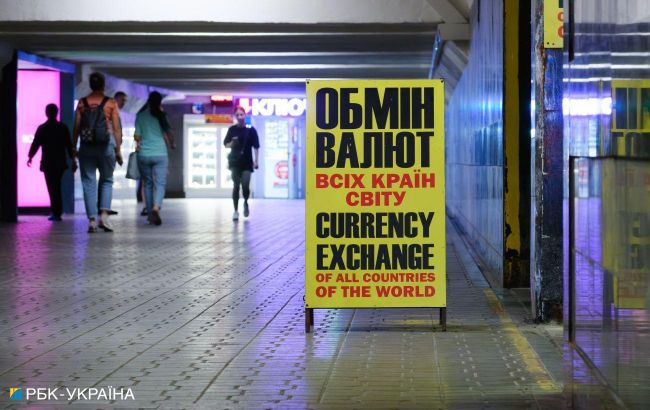 Dollar rate increases by 5 kopecks (Vitalii Nosach, RBC-Ukraine)
According to the market monitoring data, the dollar's exchange rate in Ukraine continues to rise, while the single European currency becomes cheaper.
As of the morning of July 25th, the average exchange rate for the dollar in Ukraine increased by 5 kopecks to 37.40 hryvnias, and the euro rate decreased by 5 kopecks to 41.65 hryvnias.
In exchange offices, the average buying rate for the dollar is 36.90 hryvnias, and for the euro, it's 40.95 hryvnias.
The official exchange rate of the dollar, according to the National Bank of Ukraine (NBU), was fixed on July 21st of last year at 36.5686 hryvnias per dollar. The official euro rate on July 25th is 40.5838 hryvnias per euro (-0.0805 hryvnias).
Cancellation of some foreign exchange restrictions
Earlier, the National Bank of Ukraine presented a Strategy for easing foreign exchange restrictions, transitioning to a flexible exchange rate, and currency liberalization. It envisages that the liberalization of restrictions will be carried out in several stages.
The NBU stated that after the cancellation of some foreign exchange restrictions, the difference between the official and cash exchange rates will remain at a low level.
Moreover, the NBU may move to a flexible exchange rate regime before the end of the war, as there has been significant progress in managing the foreign exchange market, international reserve levels, and inflation reduction.