Dollar reaches highest in a month due to China's economy issues, Reuters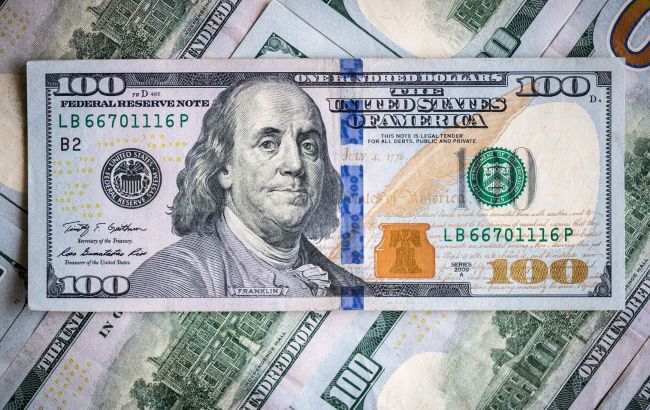 Dollar reaches highest in a month due to China's economy issues (Photo: Getty Images)
The dollar exchange rate reaches over a month's high amid investors seeking safe haven due to China's economic concerns. The dollar Index, tracking its value against major world currencies, rose by 0.3% to 103.170, reaching its highest level in a month, according to Reuters.
A source reported to Reuters that Country Garden, China's largest private property developer, is attempting to delay payment for private bonds, marking a new sign of stress in the sector.
Meanwhile, two Chinese companies listed on the exchange stated over the weekend that they had not received payments for investment products with upcoming maturity dates from Zhongrong International Trust Co., their asset manager.
"A lot of traders are focusing again on China," said Edward Moya, senior market analyst at OANDA. "I think there's so much concern with just their growth outlook, with their current property crisis, and I think one of the biggest wealth managers not being able to make [their] debt obligations is a big red flag."
U.S. Treasury statement
Treasury Secretary Janet Yellen referred to China's economic issues as a "risk factor" for the U.S., but this hasn't significantly undermined her optimism regarding the American economy, reports Bloomberg.
"China's slowdown will have the largest impact on its Asian neighbors, but there will be some spillovers to the United States," Yellen said.
According to her, in the U.S., "we're seeing a slowdown in growth, but growth that remains healthy, a job market that is very strong and inflation that coming down."
"That said, I feel very good about US prospects overall. Let's call that a risk," she added, referring to China.
Yellen's comments came a few days after President Joe Biden referred to China's economic problems as a "ticking time bomb" and labeled leaders of the Communist Party as "bad folks."
This week, concerns about China's economic growth prospects continued to rise. The Yuan fell to its weakest level since November after a series of disappointing economic indicators. The currency has dropped about 5% this year, marking the worst performance in Asia after the Yen.
Among the worrisome indicators for the Chinese economy are banking credits hitting a 14-year low, declining consumer and producer prices, and the largest drop in exports since February 2020.