Does Russia continue to receive Shaheds from Iran: Defense Intelligence's assessment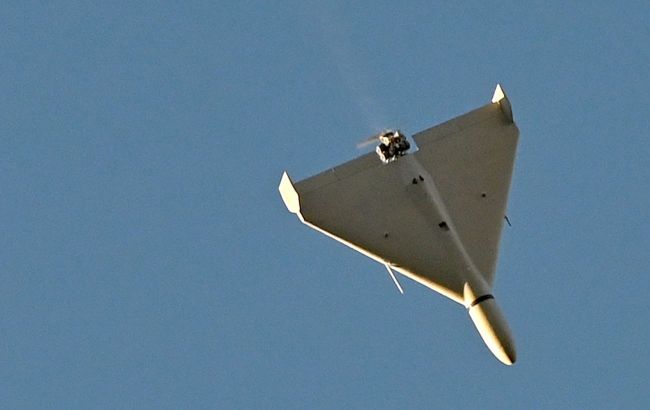 Iranian Shahed kamikaze drone (Photo: Getty Images)
The work has already partially begun at the factory in Yelabuga, where the Kremlin plans to deploy large-scale production of Shahed drones.
As explained by the representative of the Defense Intelligence of Ukraine (DIU), Major General Vadym Skibitskyi, only the final assembly of kamikaze drones, the so-called Heran-2, takes place at this facility. However, other adjacent factories in Russia are also operational, supplying components for strike UAVs.
"The enemy planned to produce at least 200 Shahed' per month. But in reality, they produce fewer. The Russian Federation has only started to increase production, and for now, it's mostly assembly from components supplied from Iran," Skibitskyi said.
At the same time, DIU does not rule out that Iran may still send Moscow small batches of ready-made Shaheds. However, the first concluded contracts have already been fulfilled by Tehran. Therefore, there is currently no active movement of kamikaze drones from Iran to Russia detected by Ukrainian intelligence.
Iran-Russia cooperation
Since the beginning of the full-scale invasion, Russia has sought assistance from Iran in supplying Shahed-type kamikaze drones. Since then, Russia has regularly used these UAVs to attack Ukraine's military and civilian infrastructure. This has led to numerous sanctions being imposed on Iran.
In June, John Kirby, the coordinator of the National Security Council at the White House, stated that Iran was actively involved in building a plant in Russia for the production of Shaheds. The plant is expected to be completed by the end of the following year, according to the official.
Recently, The Washington Post reported that Russia is trying to create 6,000 drones with the help of Iran by 2025.
Additionally, it was recently reported that Iran intends to transfer long-range and medium-range missiles to Russia in addition to Shahed kamikaze drones, which the aggressor country uses in the war against Ukraine.