Disputes between EU countries could jeopardize the flow of military aid to Ukraine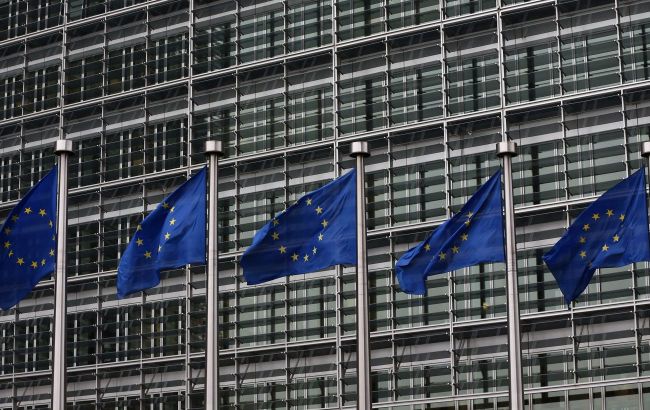 Disputes between EU countries could jeopardize the flow of military support to Ukraine (Getty Images)
Disagreements among European Union member states regarding the replenishment of the bloc's budget could jeopardize the flow of military support to Ukraine, reports the Financial Times.
According to participants in the negotiations, Brussels' requests for a total of €86bn in additional funding, aimed at easing strains on the EU budget while locking in four years of support to Ukraine, have divided member states and led to calls for reductions and a longer approval timetable.
Brussels proposed the latest package of financing for Ukraine to stretch over four years, in part to insulate Kyiv from political volatility. EU ministers will restart consultations today after their summer break, with support for Ukraine top of the agenda at meetings of defence and foreign ministers.
Negotiations on funding have been complicated so far as the European Commission has tied financial support for Ukraine to demands for replenishing the EU budget, including provisions covering interest payments on debt and salary increases for EU officials.
Many member countries argue that while additional financial support for Ukraine is justified, other elements of the package result from an internal EU budget management issue that does not merit extra funds.
Countries such as Germany and the Netherlands, which have led the resistance, contend that tightening budget belts due to rising interest rates and salary demands should also be reflected in Brussels.
"Frankly, 'Brussels needs our money to increase Commission salaries in line with inflation' is not a great domestic political platform for a national leader to take," a senior EU diplomat remarked.
Macrofinancial assistance
EU member states have provided Ukraine with over €80 billion. In 2023, the EU will provide Ukraine with €18 billion in macrofinancial assistance, of which €12 billion has already been disbursed.
Additionally, the European Commission has proposed the creation of a new instrument for Ukraine within the EU budget, including grants, loans, and guarantees to cover a portion of Ukraine's current expenditures and finance urgent reconstruction projects.
This will ensure ongoing financial support until 2027 and cover 45% of Ukraine's state budget deficit during that period. Also, a Ukrainian Fund of €50 billion is planned to be established.