Denmark aims to provide extra aid to Ukraine next year: Details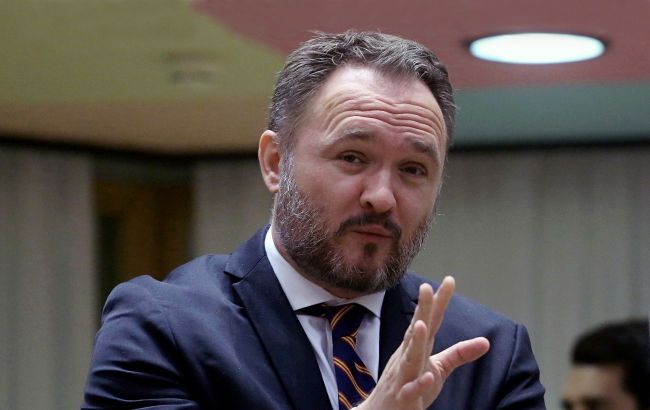 Denmark's Minister for Development Cooperation and Global Climate Policy Dan Jørgensen (Getty Images)
Denmark will expand its development aid to Ukraine, making it once again the largest recipient of Danish aid, according to Denmark's Minister for Development Cooperation and Global Climate Policy Dan Jørgensen.
In the 2024 finance law, the government plans to raise the limit from 1.2 billion Danish kroner to 1.5 billion Danish kroner (an increase of 43.5 million dollars).
"The government's primary priority is to assist Ukraine and the Ukrainian population. That's why this year we are once again allocating a record amount for civilian efforts, so we can continue providing crucial support and assistance in overcoming the severe consequences of the war," said the minister.
According to him, the reconstruction of Ukraine will be a lengthy process, and the needs are enormous.
What Denmark plans to assist with specifically
Danish aid aims to provide extraordinary assistance to war victims.
"At the same time, it is necessary to help the country recover as quickly as possible. This includes assistance in the ecological and qualitative reconstruction of infrastructure, such as electricity and water supply," the statement says.
Denmark will assist with the reconstruction of Mykolaiv
Additionally, the Danish government has taken on a special responsibility for the city of Mykolaiv and its reconstruction at the request of Ukraine itself.
In Mykolaiv, Denmark is helping to ensure better access to water and heat, as well as restoring and repairing residential areas, schools, and medical facilities.
Denmark will assist neighboring countries affected by the war in Ukraine
"The brutal Russian attack on Ukraine not only leaves deep scars on Ukrainian society. The consequences also extend to neighboring countries with Ukrainian refugees and energy supply issues due to Russian influence. Therefore, Denmark will also pay increased attention to Eastern neighboring countries," the Danish Ministry of Foreign Affairs stated.
Among other things, Denmark will help countries like Georgia and Moldova accelerate the reforms and democratization processes they are facing.
How else Denmark is assisting Ukraine
Denmark pledged to transfer 19 fighter jets to Ukraine.
Additionally, the Danish government has agreed to increase military support for Ukraine through the Ukraine Fund, with a total amount of 21.9 billion Danish kroner (3.2 billion dollars) in 2023-2028.
In early July, Denmark announced a package of civilian support for Ukraine, totaling over 90 million dollars.