Defending Ukraine is investment in future of every country - Biden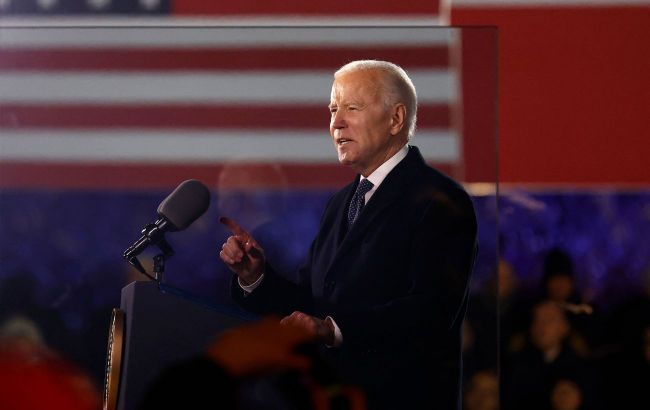 Photo: American President Joe Biden (Getty Images)
U.S. President Joe Biden declared at the UN General Assembly that Ukraine's defense is not only an investment in Ukraine's future but also in the future of every nation that wants the world to abide by the rules everyone adheres to.
"Russia believes that the world will grow weary and allow it to brutalize Ukraine without consequence. But I ask you this: if we abandon the core principles of the U.N. Charter to appease an aggressor, can any member state feel confident that they are protected? If we allow Ukraine to be carved up, is the independence of any nation secure? I'd respectfully suggest the answer is no. We have to stand up to this naked aggression today to deter other would-be aggressors tomorrow," said Biden.
He emphasized that the world must confront such actions by Russia today to prevent such aggressors tomorrow.
"That's why the United States, together with our allies and partners around the world will continue to stand with the brave people of Ukraine as they defend their sovereignty and territorial integrity and their freedom," added the U.S. President.
UN General Assembly
Ukrainian President Volodymyr Zelenskyy is present at today's UN Security Council meeting. Additionally, Russian Foreign Minister Sergey Lavrov is expected to attend.
Zelenskyy mentioned that Ukraine did not choose this format and added, "If the UN believes that a terrorist country should be there, it's a question for them."
Furthermore, Zelenskyy called for Russia to be removed from the UN Security Council.