Defense needs and the situation at front: Presidential Office talks to Biden's adviser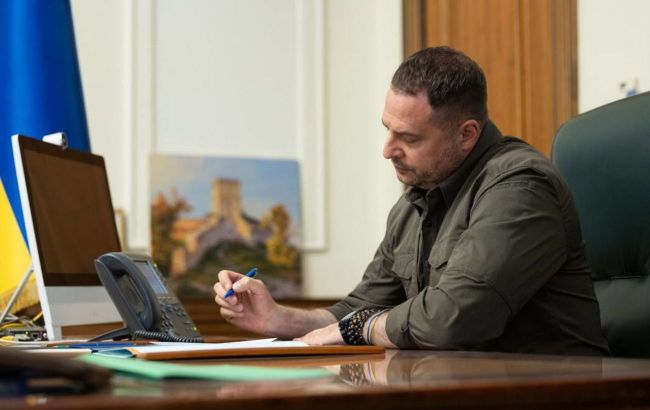 Andriy Yermak, Head of the Office of the President of Ukraine (Photo: t.me/ermaka2022)
The Head of the Office of the President of Ukraine, Andriy Yermak, had a phone conversation with Jake Sullivan, the National Security Advisor to the President of the United States, according to Andriy Yermak, Head of the Office of the President of Ukraine.
"I briefed him on the current situation on the front lines and the measures the defense forces take to advance. We discussed Ukraine's security needs and President Volodymyr Zelenskyy's formula for peace," Yermak stated.
He also expressed gratitude to Sullivan and thanked President Joe Biden, Congress, and the American people for their strong support of Ukraine and its citizens.
Ukraine-U.S. relations
The United States has been a critical ally of Ukraine since the beginning of Russia's full-scale invasion. Washington has repeatedly provided military assistance packages to Ukraine.
Specifically, Ukrainian defenders have received from the American Patriot air defense systems, Bradley infantry fighting vehicles, various artillery pieces, HIMARS rocket artillery systems, and cluster munitions.
The latest package of military aid to Ukraine from the United States was announced on September 6th—more details about its contents - in an RBC-Ukraine article.