Deaths due to closed bomb shelter prompt Kyiv's new safety measures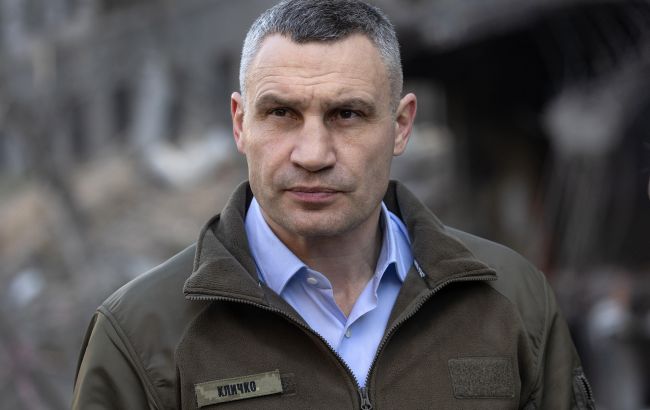 Kyiv Mayor Vitaliy Klitschko (Getty Images)
Kyiv is set to provide round-the-clock access to civil bomb shelters, allowing residents to enter them at any time, not just during air raids. This initiative was announced by Kyiv Mayor Vitaliy Klitschko.
24/7 Access to Civil Defense Shelters in Kyiv Implemented, Public to Be Involved in Monitoring
During a meeting of the city's permanent commission on technogenic and ecological safety and emergencies, the coordination of actions among all services regarding the operation and accessibility of the bomb shelters was discussed. Klitschko emphasized that the decision to ensure 24/7 access to the shelters is mandatory for all institutions and establishments, and must be strictly controlled by authorities.
To ensure proper monitoring of access, the public will also be involved. Concerned individuals can join and become inspectors for public control by contacting the Department of Municipal Security.
Additionally, the patrol police will assist in checking the availability of bomb shelters during air raid alerts, especially during curfew hours.
Accountability for closed bomb shelters
On June 8th, the Kyiv City Council is to address the Verkhovna Rada (Ukrainian Parliament) regarding the establishment of accountability for preventing access to the bomb shelters and for the improper functioning of the shelters, including those owned by private individuals.
The Ministry of Internal Affairs believes that access to bomb shelters should be unhindered and available 24/7. However, it will be up to the owners to ensure compliance with this requirement.
Owners of bomb shelters have the option to either keep the shelters constantly open or designate a responsible person who will unlock the doors during air raid alarms.
Although the MIA is not responsible for the bomb shelters, they announced the creation of enhanced inspection groups to conduct both regular and surprise inspections to assess how shelter owners fulfill their obligations.
Furthermore, the patrol police will respond to calls reporting closed shelters during alarms. If an individual witnesses a closed shelter during an alarm, they are advised to dial 102, and a patrol team will be dispatched to the location.
Tragedy due to a closed bomb shelter in Kyiv
Last night, Russian forces launched an attack on Kyiv using ten cruise and ballistic missiles, all of which were successfully intercepted. However, debris fell near a clinic. Three people who sought refuge in the bomb shelter and were unable to enter due to it being closed died.
In response to this incident, the police have initiated a criminal case, and three officials, along with a security guard, have been detained.