Day two of fires in Russia: warehouse burning near Moscow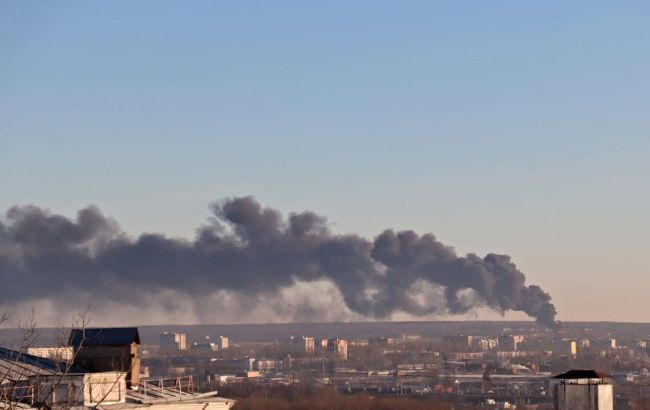 Fire breaks out at warehouses near Moscow, Russia, on August 4 (illustration/Russian media)
In the Moscow region of Russia, fires have been raging for the second day in a row. On Friday, August 4, a fire broke out at a warehouse in the suburb of Yahroma, reported Russian Telegram channels.
"A huge fire near the Lada auto center in Yahroma, Moscow region," the message read.
Preliminary information suggests that two warehouses containing plastic and rubber materials are engulfed in flames.
"The smoke is visible for dozens of kilometers. Firefighters are battling the blaze," the Telegram channel reports.
The Russian Emergencies Ministry claims that the fire has affected a warehouse area of 1,950 square meters and has been partially contained. Fortunately, there have been no reports of casualties.
Fires in Russia have seen a noticeable increase in recent times, especially at industrial facilities and warehouses. Just yesterday, August 3, a fire broke out at a battery plant in Voskresensk, Moscow regino. Firefighters had to deploy a fire train to extinguish the flames.