Near Moscow fire broke out at a battery factory: video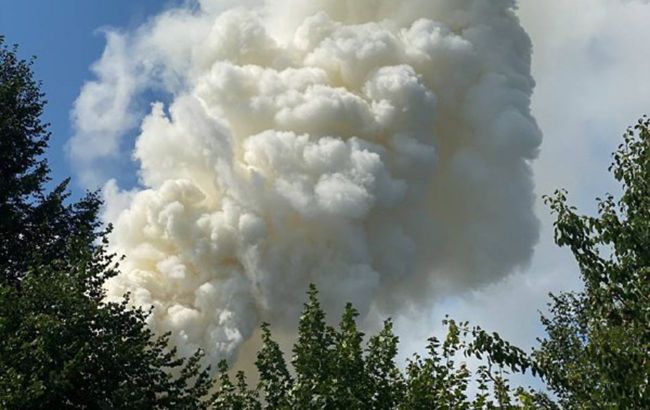 A large-scale fire broke out at a battery factory near Moscow on August 3 (Photo: t-me-infomoscow24)
In the Moscow Region, in Voskresensk, a fire broke out at a battery plant on Thursday, August 3, reported by the Telegram channel Mash.

"The fire started at a battery plant in Voskresensk. There was no preliminary explosion," the message says.
According to the report, the workshop producing oxygen batteries is on fire. The fire has been classified as a second-degree danger. Evacuation is underway. Rescue teams are on their way to the scene.
Videos from the fire scene are already being posted on the internet. The footage shows plumes of smoke rising into the sky. The cloud from the fire is visible from a considerable distance.

As reported by the Telegram channel Shot, the explosion, confirmed so far only by residents, and the fire in the Voskresensky district of the Moscow Region occurred on the territory of the former "Red Builder" plant. Nowadays, batteries are stored there.
According to the authors, the fire has engulfed almost half of the workshop - 200 square meters out of 500 square meters of the entire premises where oxygen batteries are stored.
"Seven people have been evacuated. There is no information about any casualties," claims Shot.
The Telegram channel Baza reports that the fire area is 300 square meters. It is asserted that there are containers with lithium inside the burning building, which is why the fire is being extinguished using foam.