Dangerous discounts: What not to buy on Black Friday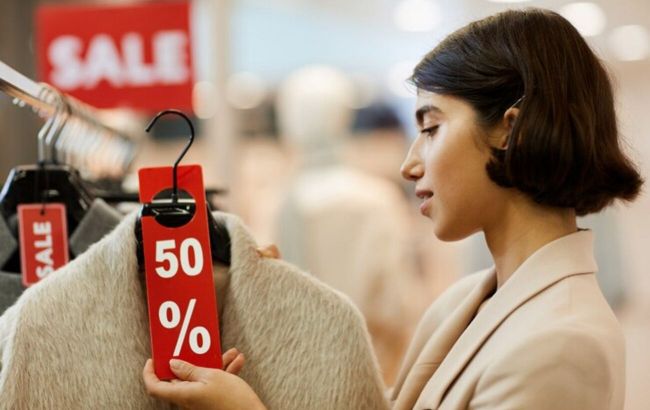 Illustrative photo (Photo: Freepik)
At the end of fall, everyone traditionally looks forward to Black Friday to buy goods with significant discounts. This year, it falls on November 24th. It is important on this day to avoid certain purchases to avoid regret later.
What not to buy on Black Friday in 2023 and how to make purchases correctly during such sales is explained by RBC-Ukraine.
During the preparation of the material, sources such as the American site DealNews and RetailMeNot were used.
Furniture
If you don't need to replace a bed or table, it's not worth buying furniture on Black Friday and diverting your attention from important purchases.
Discounts on various types of furniture may apply at different times of the year. If you are looking for outdoor furniture, it's best to buy it at the end of summer or early autumn when retailers start clearing their seasonal stock.
Jewelry
Regardless of whether you want to buy an engagement ring or just a holiday gift, it's not worth expecting to find the best deals on jewelry during Black Friday.
If you're looking for the best price, buy in January. This is when you can find good jewelry sales.
Winter clothing
During Black Friday, stores typically offer significant discounts on clothing. However, not on winter clothing.
Most likely, you can find good deals on fall clothing. But if you want to update your winter wardrobe, you'll have better luck finding good prices in January and February.
However, shoes are an exception, and you can expect big shoe sales during Black Friday, especially on boots and athletic shoes.
Holiday decor
In November, some people start actively thinking about holiday decorations, but it's not the best time to buy decor. This is because such items are in high demand during Black Friday and are prominently displayed in stores.
Look for price reductions on these items after the Christmas holidays.
Toys
Many people think that as the holidays approach, Black Friday will be the perfect time to start buying gifts and toys for children.
However, more toy sales may appear in December than in November. Expect the best prices on toys two weeks before Christmas.
It's important to remember that when it comes to popular toy collections, it's worth buying them early because they can be sold out before the holidays.
How to shop on Black Friday
To catch real discounts on Black Friday, follow important rules to avoid overspending:
Make a shopping list - it can be approximate, but be sure to think about what you would like to buy.
Choose the stores where the items you need are available.
Consider how much you are willing to pay for a specific item.
Look for the best deals