Dam burst in Russian Buryatia leads to train service suspension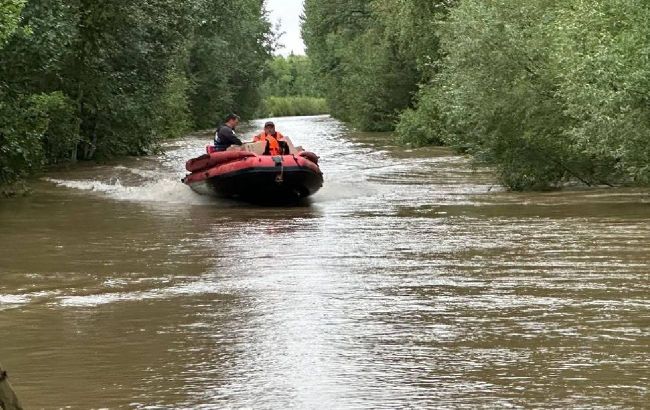 Photo: A dam burst in Buryatia (t.me/alexeytsydenov)
A dam burst in Buryatia, in the far east of Russia. Roads and railway tracks are flooded, leading to the suspension of train services, according to Meduza.
In the North Baikal region of Buryatia, the Khodnaya River overflowed its banks and partially destroyed a dam. The water eroded the railway tracks of the Baikal-Amur Mainline (BAM), causing the temporary suspension of train services.
As stated by the head of the region Alexey Tsydenov, 200 meters of railway tracks were washed away due to the dam's destruction, and 10 supports of the overhead contact system were damaged.
"BAM will be out of operation for another week. The economic losses of the country from the cargo downtime will be calculated in billions of rubles. Plus, there will be expenses for the restoration of the railway," the official declared.
At the same time, the head of Buryatia assures that settlements have allegedly not been affected by the flooding.
About a week ago, the Primorsky Krai of Russia was hit by heavy rains. The dam in Ussuriysk was breached due to the rainfall, causing flooding in the city.
Russians detonated the Kakhovka Hydroelectric Power Plant (KHPP)
On the night of June 6, Russian occupiers blew up the dam of the KHPP. After this incident, parts of the territories in the Kherson, Mykolaiv, Dnipropetrovsk, and Zaporizhzhia regions were flooded.