Dam burst in Russian city of Ussuriysk leads to severe flooding: Video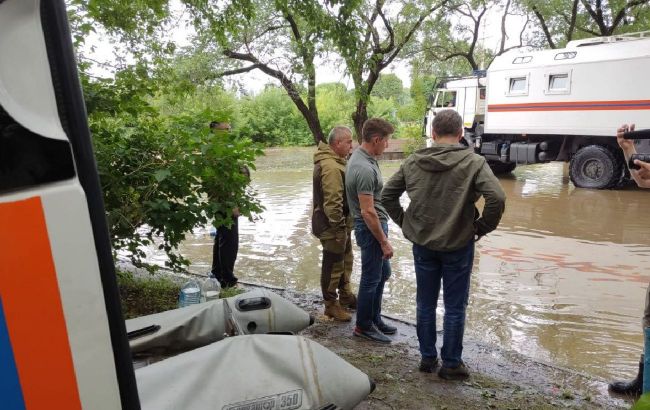 Russian Ussuriysk is flooded (Photo: t.me/EvgeniyKorzh)
In the city of Ussuriysk in Russia's Primorsky Krai, a dam broke due to heavy rainfall. Now, the city is being inundated by water, according to "RIA Novosti."
On Friday, August 11th, Ussuriysk received 117 millimeters of rainfall, which is close to the monthly average of 120-130 millimeters. After heavy rains, a dam protecting the city from flooding broke. It's noted that the dam couldn't withstand the force of the water and collapsed.
Footage circulating online shows the city gradually being submerged. Streets, roads, houses, and apartments are flooded, and bridges are being washed away. Residents are using boats for transportation, and cars are virtually floating through the streets. According to preliminary reports, 11 villages in the region are cut off from the outside world.
According to Russian authorities, around 200 people were evacuated from Ussuriysk overnight.
Russians flooded the south of Ukraine
As a reminder, Russian occupiers detonated the dam of the Kakhovka Hydroelectric Power Station on the night of June 6th. Subsequently, parts of the territories in the Kherson, Mykolaiv, Dnipro, and Zaporizhzhia regions were flooded. Currently, determining the exact number of casualties due to the terrorist act is impossible due to the occupation of parts of southern Ukraine.
Previously, experts emphasized that rebuilding the Kakhovka Hydroelectric Power Station would be impossible after the terrorist act. However, the government has already approved an experimental project for its reconstruction.