Czechia arrests assets of prominent Russian rocket engineer relative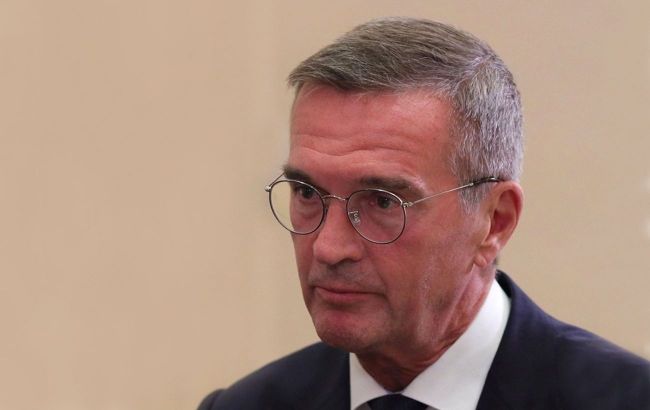 Boris Obnosov (Photo: wikipedia.org)
Czech law enforcement officials have arrested the assets of a relative of the head of the Tactical Missiles Corporation joint stock company (JSC) Boris Obnosov. This pertains to his son-in-law, Rostislav Zorikov, according to the Financial Analytical Bureau of the Czechia, cited by ČT24 .
Czech law enforcement authorities have arrested the assets of Rostislav Zorikov, a relative of the head of the Russian corporation Tactical Missile Сorporation, Boris Obnosov. Fourteen apartments registered under Zorikov's name were seized, and Czechia has also frozen his share in his company.
Where exactly is Zorikov's property located
The assets in question include two elite apartments in Prague's Barrandov district and twelve apartments in a three-story building in Žižkov, owned by Zorikov as an individual. Zorikov's companies, which he previously established in Czechia, are also based there. Notably, Zorikov was recently involved in a physical altercation with a critic of the Russian dictator Vladimir Putin in front of his Žižkov property.
The Financial Analytical Bureau has also blocked Zorikov's company, Ribyomax, which was engaged in property rentals. Before the sanctions were announced, Zorikov transferred a share to his father in another Czech company, Altera.
What is being said by the Czech government
The total value of the family's arms dealer's assets in Czechia is estimated to be over 100 million Czech crowns (approximately $4,506,550). The largest share is attributed to Boris Obnosov's son-in-law, Rostislav Zorikov.
Czech Prime Minister Petr Fiala stated that the government was seeking to influence individuals associated with Putin's regime who actively supported him or benefited from Russia's war against Ukraine.
Background
This follows Czechia's recent expansion of sanctions against Russia, which included Boris Obnosov, the director of Tactical Missile Corporation.
According to the Ministry of Foreign Affairs, Obnosov serves as the CEO of the state-owned holding KRTV, which produces weaponry systems supplied to the armed forces of Putin's regime. Tactical Missile Corporation is known for producing X-35 missiles.
Previously, Czech Minister of Foreign Affairs Jan Lipavský mentioned that a series of sanctions against Russia would remain in effect for several years. Czechia's objective was to minimize its relations with the Kremlin due to its aggression against Ukraine.