Czechia imposes sanctions against head of state-owned Russian defense conglomerate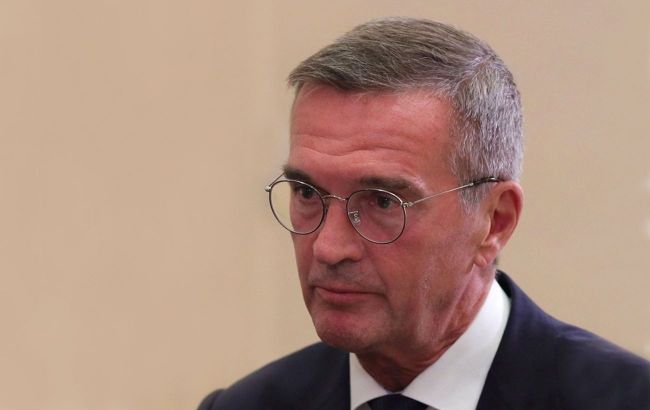 Boris Obnosov (Photo: wikipedia.org)
Today, on August 16th, Czechia expanded sanctions against Russia. Three individuals were placed under restrictions, including Boris Obnosov, the Director of Tactical Missiles Corporation joint stock company (JSC), according to the Prime Minister Czechia, Petr Fiala, cited by České noviny.
Who is affected by the restrictions
Upon the proposal of the Czech Minister of Foreign Affairs, Jan Lipavský, the list of national sanctions included the Russian businessman Boris Obnosov and his relatives, Rostislav and Olga Zorikov, husband and wife.
The Czech Ministry of Foreign Affairs suggests adding these names to the European Union's sanctions list.
Reasoning behind the Czech sanctions
According to the Ministry, Obnosov is the CEO of JSC Tactical Missiles Corporation, which produces weapon systems and supplies them to the armed forces of the regime of Russian dictator Vladimir Putin.
The Zorikovs have family ties with Obnosov and personally benefit from this. They own and utilize luxury properties and cars in Czechia. Olga Zorikova is the daughter of Obnosov, and Rostislav Zorikov is her husband.
"A Russian oligarch who stands behind the production of rockets that kill innocent Ukrainians must face consequences. Just like those who enjoy luxury in Czechia with money from trading death," stated Lipavský.
What will be the consequences for the individuals under sanctions
For these individuals, inclusion in the sanctions list entails a ban on entry and residence in Czechia, the inability to conduct any financial operations through Czech legal entities, or freezing any assets within the country, which is managed by the Financial Analysis Unit.
Inclusion in the national sanctions list became possible through the so-called Magnitsky Act, which came into effect in January.
Czechia and sanctions against Russia
Previously, the government of Сzechia banned athletes representing Russia in the sports arena from participating in competitions on its territory.
Additionally, Lipavský mentioned that a series of sanctions against Russia will remain in effect for several years. Czechia's goal will be to minimize relations with the Kremlin due to its aggression against Ukraine.