Czech Republic to give Ukraine helicopters, help with F-16 training - PM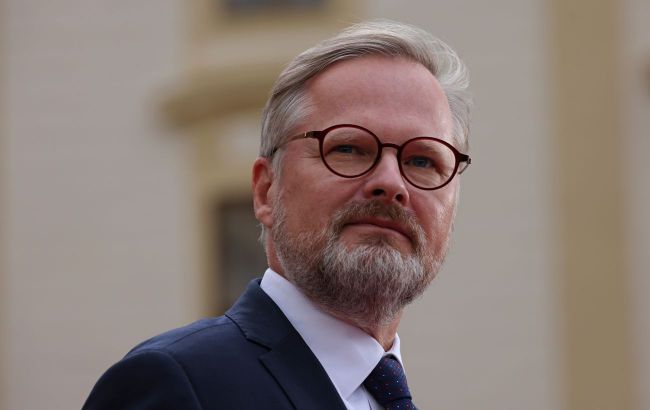 Czech Prime Minister Petr Fiala (Getty Images)
The Czech Republic will help Ukraine with training pilots on F-16 fighter jets and donate assault helicopters, as Czech Prime Minister Petr Fiala said during his meeting with Ukrainian President Volodymyr Zelenskyy.
"The Czech Republic will help prepare specialists for F-16 aircraft and provide Ukraine with a simulator for such training," he said.
Fiala added that he confirmed to President Zelenskyy that the Czech Republic will donate assault helicopters to Ukraine, as well as 100,000 high-caliber ammunition rounds in the coming months.
F-16 for Ukraine
Earlier, Yurii Ihnat, Spokesperson of the Air Forces Command of the Armed Forces of Ukraine, revealed that Ukrainian pilots have not yet begun training on F-16 fighter jets. Ukrainian representatives are currently exploring the capacity of training centers in Europe. Meanwhile, Denmark has stated that it can simultaneously train up to six Ukrainian pilots on the F-16. The training of up to 40 soldiers for preparation and technical servicing is also planned.
As NATO's Chair of the Military Committee Rob Bauer said, the question of providing Ukraine with fighter jets will not be resolved in the short term. The Armed Forces of Ukraine will not receive aircraft for the ongoingcounteroffensive.
Ukrainian Minister of Defense Oleksii Reznikov said that the delivery of Western aircraft can be expected no earlier than the New Year.