Czech President urges to prevent Russian victory and boost aid to Ukraine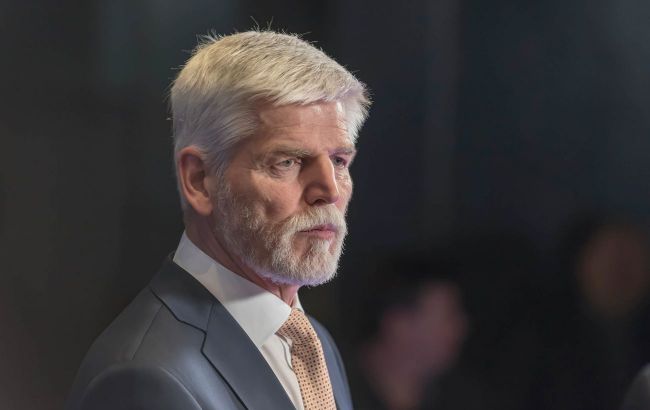 President of Czechia Petr Pavel (Getty Images)
Russian aggression threatens to undermine the current international order, so the world cannot allow Russia to win the war against Ukraine, according to President of Czechia Petr Pavel, České Noviny reports.
"Russian aggression and increasing intensity threaten to undermine the current international order, built on agreed-upon rules and cooperation," the statement says.
Pavel takes pride in the strength and unity with which Czechia has come to the defense of Ukraine and provided shelter to refugees. The country has also freed itself from dependence on Russian energy resources, which seemed impossible.
Support for Ukraine
Aid for Ukraine will remain a part of all the Czech president's negotiations, which he considers not only as an act of solidarity and moral correctness but also as wise, strategic, and crucial for ensuring his country's security.
"Support must remain as broad as possible; Ukraine needs humanitarian, military, economic, and political assistance," Pavel said.
He also calls for creating conditions for Ukraine to become a full member of the European Union and the North Atlantic Treaty Organization (NATO) after the war ends and the necessary criteria are met.
The danger of Russia's victory
The president explained that Russia's victory would strengthen the unacceptable injustice in Ukraine and its residents while encouraging Russia to take further hostile actions towards other European countries, including Czechia.
"We already have experience, and there is no need to speculate that Russia has not come to terms with the loss of its political influence over our country. It is also obvious that such a result would inspire other countries that think like Russia," the president noted.
Czech aid to Ukraine
The Czech government is developing a special program for the voluntary return of refugees to Ukraine.
Furthermore, Czechia is ready to assist Ukraine in implementing several points of the Peace Formula aimed at ending the war with Russia.
Yesterday, the Prime Minister of Czechia, Petr Fiala, stated that the war in Ukraine could reach a deadlock or become frozen, and the chances of a swift resolution were "diminishing by the day."