Crimean Bridge closed by Russians for over hour: Reasons remain undisclosed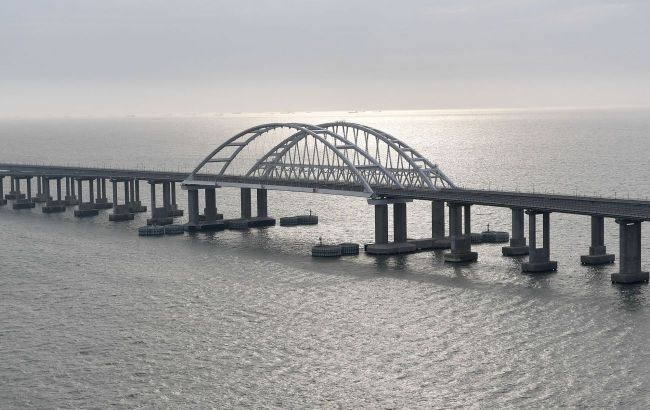 Russians have kept the Crimean Bridge closed for an hour and a half (Photo: Getty Images)
Russian occupiers closed the Crimean Bridge this evening, August 17. They are not disclosing the reasons, according to the Telegram channel "Krymskiy Veter" ("Crimean Winter").
As noted online, reports about the suspension of traffic on the bridge began appearing at 7:36 PM.
Later, this information was confirmed by the so-called "Ministry of Transport" of Crimea. Currently, the bridge remains closed.
Closure of the Crimean Bridge
It's worth recalling that the Russians regularly close the traffic on the Crimean Bridge. Additionally, air raid alarms are often sounded in the area.
This follows a series of powerful explosions on the bridge in July, which caused significant damage. The repairs are planned by the Russians to take place only after November.
According to sources of RBC-Ukraine within the Security Service of Ukraine (SSU), the explosions were caused by an attack from naval drones, organized by the SSU in conjunction with the Ukrainian Naval Forces.