Crimea's economic future: Ukrainian PM unveils 5 point development model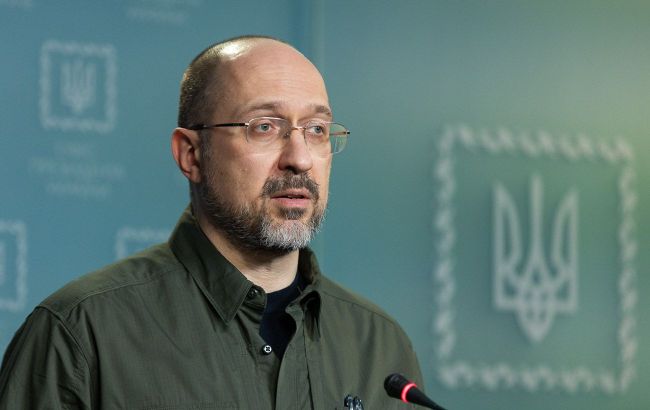 Denys Shmyhal, Prime Minister of Ukraine (Photo: UNIAN)
The Ukrainian government is developing an economic development model for Crimea after de-occupation. It consists of five points, according to the Prime Minister of Ukraine Denys Shmyhal.
According to his words, the economic development model for Crimea includes the following points:
Crimea - a new tourist center of Europe. It should become a year-round resort destination. New hotel infrastructure and public spaces will be created under the brand "Crimea365."
Connecting Crimea with Ukraine, Europe, and the world. Construction of four highways, two international airports, dismantling of the Crimean Bridge for safe navigation in the Black and Azov Seas.
Energy. Integration of Crimea into the ENTSO-E system and focus on renewable energy sources. Development of the Black Sea gas shelf using advanced technologies. This will make Crimea an energy resource exporter.
Agricultural sector development. The plan includes restoring the Kahovska HPP for irrigation in southern Ukraine. Small family farms will be established on the peninsula, and a program to support viticulture will be launched.
Establishment of a European and global-level IT hub on the peninsula. A special investment attraction regime will be implemented for science, education, and innovation. Crimea aims to become a Ukrainian Silicon Valley.
"These changes will be gradual, but there is already a vision that will allow us to assess the effectiveness of our progress," emphasized the head of the Cabinet of Ministers.
Crimea Platform Summit
Today, August 23, the third summit of the Crimea Platform is taking place in Kyiv, supported by 60 countries. The main goal of this initiative is to highlight the issue of peninsula's de-occupation on the international agenda.
During the summit, President of Ukraine Volodymyr Zelenskyy stated that a number of international companies will enter Crimea after the peninsula is de-occupied.