Counteroffensive preparation in Kherson region underway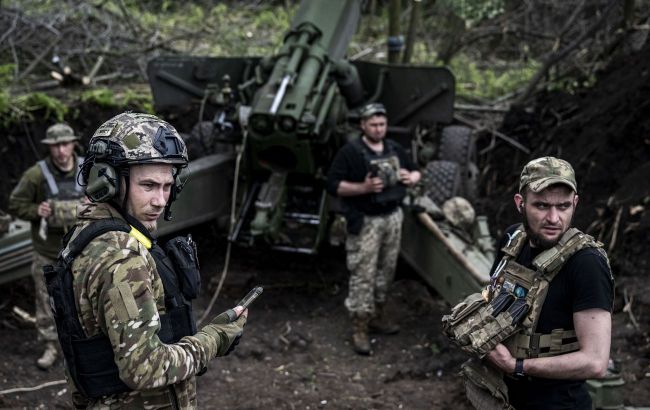 Ukrainian Armed Forces prepare for advance in the Kherson direction (Getty Images)
The Ukrainian Defense Forces are preparing for offensive actions in the Kherson direction. The defenders are conducting reconnaissance and striking enemy rear positions, according to a representative of the Main Directorate of the National Guard, Colonel Mykola Urshalovych, during a briefing.
"In the Kherson direction, the Ukrainian Defense Forces continue to exert pressure on the enemy, conducting active reconnaissance and delivering fire strikes deep into the enemy's defense in order to prepare areas and positions for offensive operations," he said.
According to the colonel, Ukrainian reconnaissance men have identified 393 enemy targets during the recent period. In cooperation with the Armed Forces of Ukraine and the Security Service, some of these targets have been eliminated.
Urshalovych added that the National Guard artillery units continue to operate in the Lymansk, Bakhmut, and Orikhiv areas. They have successfully completed 570 fire missions, neutralizing over 50 occupants, including 14 eliminated.
National Guard personnel have destroyed two Russian warehouses where ammunition for artillery was stored.
Fighting in the Kherson direction
After the liberation of the right bank of the Kherson region in the autumn of 2022, the front line in that area has remained relatively stable. However, Ukrainian military forces are actively preparing a foothold for an offensive. Specifically, the defenders are destroying enemy supply lines, command posts, and warehouses.
Ukrainian soldiers hold positions near the Antonivsky Bridge on the left bank of the Dnipro River, and the occupiers have been unsuccessful in driving them out of there.
Recently, the spokesperson for the Southern Defense Forces, Nataliia Humeniuk, announced another occupiers' "goodwill gesture".