Consequences of the first attack on Ukrainian power system in six months - Ukrenergo reports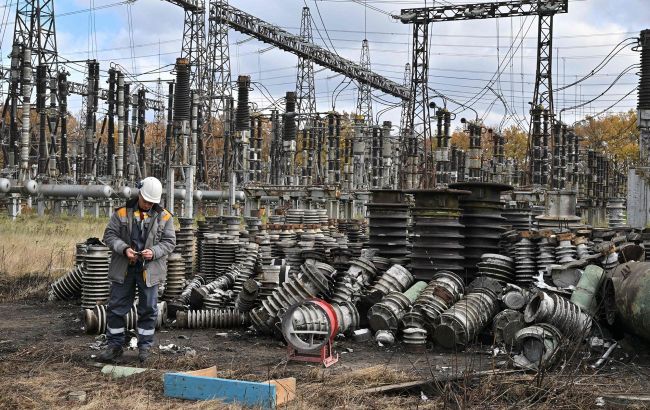 The September 21 attack on the power grid was the first in six months (Photo: Getty Images)
The consequences of the first hostile attack in six months include damage to energy facilities in Ukraine's western and central regions. Conclusions about the start of a new terrorist campaign against civilian infrastructure are premature, according to Ukraine's national energy company, Ukrenergo press service.
"This morning, on September 21, objects in western and central regions suffered damage due to the enemy's massive missile attack. Partial disconnection of consumers occurred in the Rivne and Zhytomyr regions," the statement reads.
Currently, the operation of the main power grids in the region has been restored, and the recovery of household consumers in regional energy networks is ongoing, according to the Ukrenergo press service.
During the attack, Ukrenergo networks in Dnipropetrovsk, Kyiv, and Kharkiv regions suffered damage. Emergency restoration work began immediately after the alarm was raised, Ukrenergo reported.
The press service emphasizes that "it is too early to conclude the start of a new terrorist campaign against civilian infrastructure."
Attack on Ukraine
Today, in the morning of September 21, Russian forces launched a massive missile strike on Ukraine. The cities of Kyiv, Rivne, Kharkiv, Cherkasy, Khmelnytsky, and Drogobych were among the targets.
Russia launched 43 air-launched cruise missiles at Ukraine, including Kh-101/Kh-555/Kh-55 missiles. Ukrainian defenses managed to intercept and destroy 36 of these cruise missiles.
Previously, the head of Ukrenergo, Volodymyr Kudrytskyi, stated that Ukraine would have enough electricity for the winter, but massive Russian shelling could change the situation. According to him, energy experts are considering all scenarios, including the worst-case scenario of repeated missile and drone attacks explicitly targeting the energy system.
He noted that power outages are a risk rather than a certainty, and everyone in Ukraine should be prepared if Russia resorts to energy terrorism again.