Confiscation of Russian assets to be discussed at EU summit - Bloomberg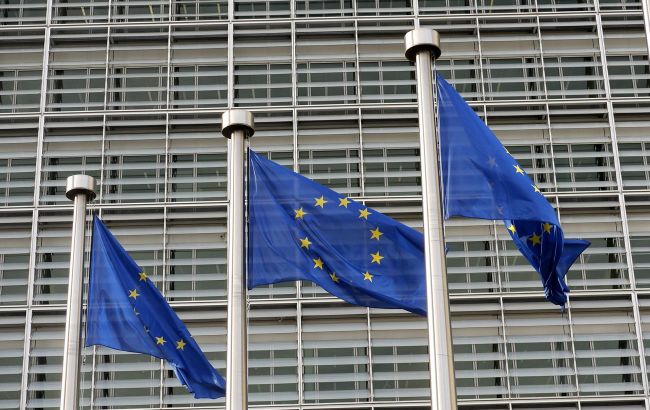 Illustrative photo (flickr.com/libereurope)
EU leaders are planning to discuss the confiscation and use of frozen Russian assets at a two-day summit. It started today, October 26, in Brussels, reports Bloomberg.
"Sanctioned Russian assets frozen in Belgium have generated nearly €3 billion ($3.2 billion) in profits as European Union states continue to haggle over what to do with the money," says the article.
The results of Euroclear (a Belgium-based financial services company that specializes in the settlement of securities transactions) published on Thursday show that immobilized assets brought in 2.9 billion euros from the moment they were frozen until the third quarter of this year. This amount is expected to continue to grow.
The Belgian clearinghouse data is likely to intensify the EU debate on how quickly to implement plans to introduce a windfall tax on profits earned from the frozen assets of the Russian Central Bank.
Later, this profit is then planned to be used for Ukraine's recovery.
Asset confiscation to be discussed at EU summit
The EU executive is looking to move forward quickly with contingency proposals, despite reservations from some member states that want to take things more slowly and concerns from the European Central Bank.
European Commission President Ursula von der Leyen initially said she would present the plan this summer. EU leaders are scheduled to discuss the topic at a two-day summit that begins Thursday in Brussels.
The concept of a windfall tax has been approved by the United States. Most of the G7 countries have said that frozen assets should not be unblocked until Russia pays for the damage it caused to Ukraine.
Confiscation of Russian assets
Ukraine and its partners are developing a mechanism under which frozen Russian assets can be transferred to Ukraine as compensation for the damage caused by the war. A register of losses has been created for this purpose and should be launched next year.
At the same time, the EU is studying the procedure for confiscating 200 billion euros of frozen assets of the Russian Central Bank. The European Commission is also developing its proposals.
It is also reported that Belgium will create a special fund for Ukraine in the amount of 1.7 billion euros. It will be filled with taxes from Russian assets frozen in Belgium.