Community gathers to commemorate fallen soldier: Details of missile strike on Hroza village emerge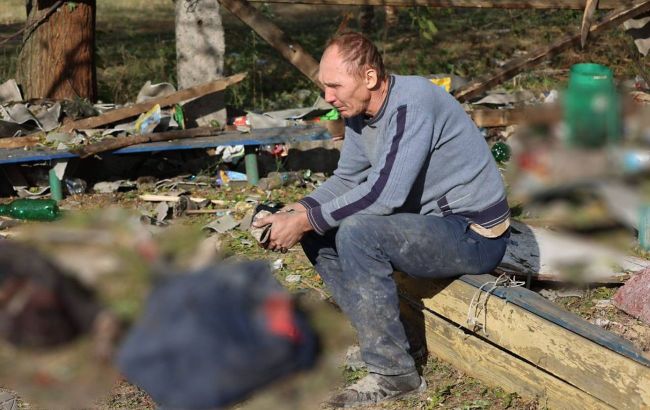 Rocket strike on the village of Hroza (Photo: facebook.com/MNS GOV UA)
On October 5, Russian occupiers launched a rocket strike on the village of Hroza in the Kupiansk district of the Kharkiv region. Rockets hit a store and cafe where many people were present at the time. It is already known that 51 people have died, including a child, according to the words of Dmytro Chubenko, the spokesperson for the Kharkiv Regional Prosecutor's Office, in an interview with Radio Donbas. Realities.
According to Chubenko, during the rocket strike on the village of Hroza, a funeral wake was being held in a cafe for a recently deceased soldier. Only civilians were present in the cafe - nearly half of the residents of this village. Many of them were elderly.
Since the start of the full-scale invasion, about 100 people remained in the village of Hroza, and nearly half of the population went to pay their respects to the fallen soldier on that day.
"The impact was so strong that it is impossible to determine the gender and age of the deceased child. Nearly half of the village was killed in a single strike," the spokesperson said.
Preliminarily, a girl of approximately 6 years old has died.
It is known that around 1:00 PM, there were approximately 60 people in the cafe and the store during the shelling. The majority were in the cafe. Currently, 51 people are confirmed dead, and 7 are injured.
The buildings were completely destroyed, and efforts are underway to clear the rubble. Several individuals cannot be identified because the impact was so powerful that the bodies were fragmented.
The prosecution believes that the strike was quite precise, hitting the center of the building, which was essentially reduced to nothing. It may have been a guided missile or an Iskander missile.
There are also suspicions that someone intentionally directed the Russians to this building, possibly even someone from the local area. A similar strike was carried out by the Russians in Pervomaisk when a funeral for a soldier was taking place there.
Previously, we reported that the strike on the village of Hroza was referred to as the most massive shelling in terms of casualties in the Kharkiv region.