CNN shows satellite image of Prigozhin's airplane wreckage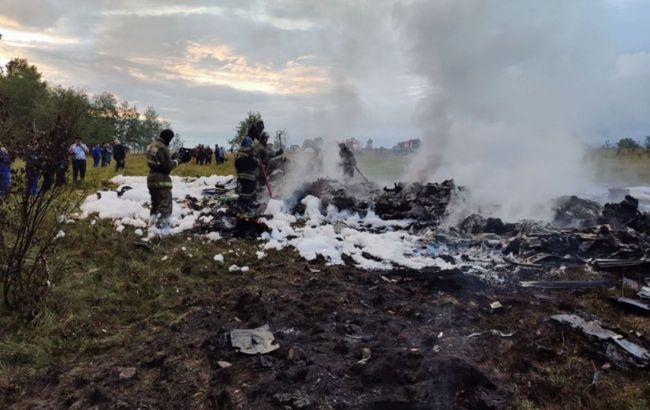 A satellite image of the debris of the Prigozhin's airplane has appeared (Photo: Getty Images)
The airplane, on board of which the founder of the Private Military Company Wagner Yevgeny Prigozhin could have been, crashed in the Tver region. A satellite image of the wreckage has emerged, according to CNN.
According to the article, the satellite image reveals that the crash site has the shape of an elongated oval. The fuselage of the airplane, which was largely intact at the moment of the fall, is located there.
Photo: Satellite image of the airplane crash site (edition.cnn.com)
Journalists specify that while the majority of the debris is located at the site of the fuselage's impact on the edge of a forest clearing, smaller fragments of the airplane have fallen in other places.
"Just over a mile – or nearly two kilometers – southeast of the main debris site, CNN geolocated images and video that showed part of the plane's tail sitting in a clearing, near a row of homes," the outlet writes.
Prigozhin's airplane crash
Yesterday, on August 23, reports started circulating widely on the internet about the airplane of the founder of the Private Military Company Wagner, Yevgeny Prigozhin, crashing in the Tver region.
As a result of the crash, 10 people died - seven passengers and three pilots. Among the passengers was Prigozhin himself.
You can learn more details about the incident in the RBC-Ukraine article.