Cluster munition attack in Donetsk region: Three people died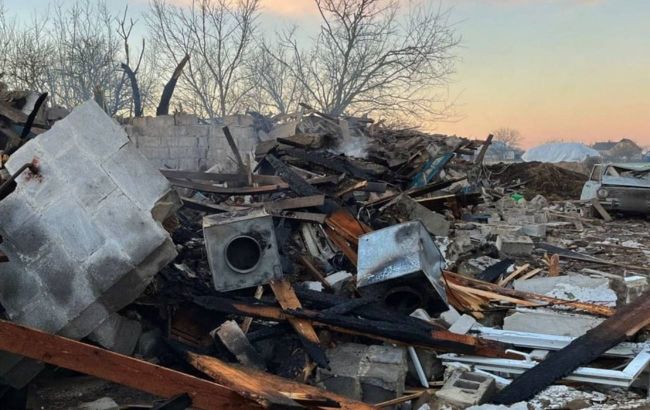 Photo: The Russians struck with cluster munitions on a village in the Donetsk region (t.me/Donetsk_obl_prokuratura)
On the evening of November 7 Russian forces launched cluster munition strikes on the village of Bahatyr in the Donetsk region, according to the Donetsk Regional Prosecutor's Office.
"On November 7 at 19:45, the Russian army reportedly launched an attack, likely using the multiple launch rocket system Smerch, on the village of Bahatyr in the Volnovakha district," stated the report.
The epicenter of the impact of cluster munitions struck a densely populated residential area with no military targets nearby.
As a result of the explosions, over a dozen private houses were damaged and destroyed. Under the debris of one of them, in a brick basement, during the search and rescue operations, the bodies of three deceased civilians were discovered. They were a 58-year-old man, his 60-year-old wife, and their 33-year-old neighbor.
In addition to households, agricultural structures, and three vehicles were also damaged.
Photo: Russians struck with cluster munitions in a village in Donetsk region (t.me/Donetsk_obl_prokuratura)
Shelling of Donetsk region
The Russians open fire on cities and villages in the Donetsk region every day. The towns and villages near the front line, and even those in the relative rear, are constantly under attack.
On October 29, in the front-line town of Severodonetsk in the Donetsk region, a law enforcement crew came under artillery fire. Four police officers were injured.