Chonhar Bridge: Russian occupiers built a pontoon between automobile and railroad bridges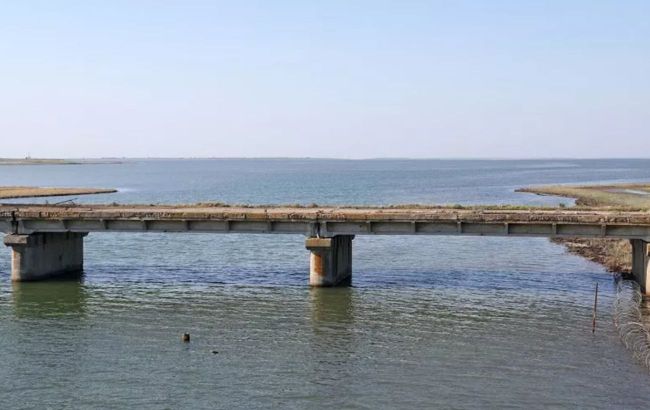 Chonhar Bridge (Photo: Russian media)
Russian occupiers have built a pontoon in Chonhar, crossing between the destroyed automobile and railway bridges, according to "Crimean Wind."
As noted, the pontoon bridge crossings partially address the logistical blockade issues of the Russian army.
However, they cannot provide the same capacity as a stationary bridge. Such crossings are even more vulnerable to attacks and affected by weather conditions.
The occupiers built a pontoon ferry between the road and railroad bridges in Chonhar (Photo: t.me/Crimeanwind)
Strikes on the Chonhar Bridge
On July 29, the Ukrainian Defense Forces reported a second successful attack on the Chonhar Bridge. Before this, a collaborator from Kherson, Volodymyr Saldo, claimed the "repulsion of a Ukrainian attack" on the railway in Chonhar, where, according to him, 12 Storm Shadow missiles were supposedly launched.
The first strike on the bridge occurred on June 22. Russia also claimed an attack using Storm Shadow missiles, which the General Staff of the Armed Forces of Ukraine later confirmed.