Child died over landslide along sea coast of Odesa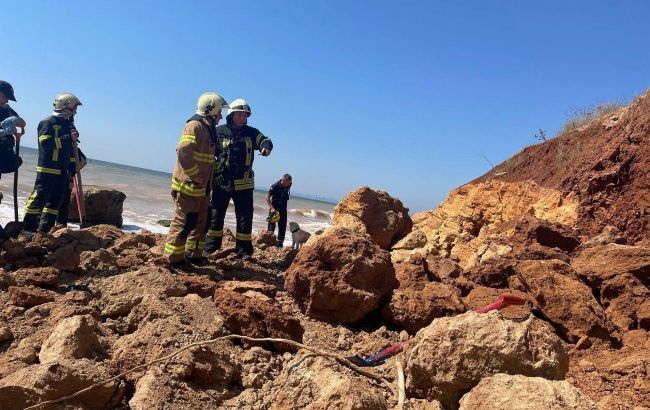 Child died over landslide along sea coast of Odesa (t.me/dsns_telegram)
Fontanka-2 village in the Odesa region was hit by a landslide along the sea coast, resulting in the death of a 10-year-old child, according to the State Emergency Service of Ukraine.
The family of the deceased managed to extract the child from beneath the rubble, but regrettably, the child showed no signs of life.
In response to the incident, a team of 16 rescuers, including a canine unit from the emergency search and rescue unit of the Main Department of the State Emergency Service of Ukraine in the Odesa region, was sent to the scene.
Photo: a child died as a result of a landslide in the Odesa region (t.me/dsns_telegram)
The statement emphasized the importance of ensuring the safety of children during recreation and urged the public to choose secure and well-tested locations for such purposes.
Landslide in Georgia
Recent natural disasters in Georgia have caused dozens of people to go missing, leading to extensive damage to power lines, roads, and bridges. Tragically, a Ukrainian citizen also lost her life in the landslide. The search for the missing child of the Ukrainian citizen continues as efforts to cope with the aftermath of the disaster persist.