Ukrainian woman dies in landslide in Georgia, search underway for her child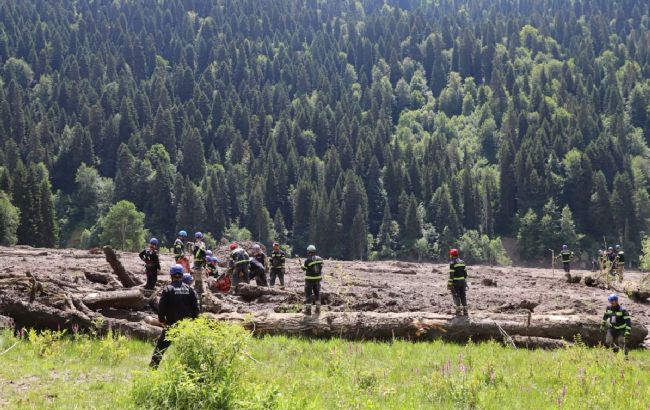 In Georgia, a Ukrainian woman died due to a landslide (Photo: t.me/NGnewsgeorgia)
In Georgia, a Ukrainian citizen died due to a landslide. Law enforcement officers are searching for her child, who was also in the disaster-strick, according to the press service of the Ministry of Foreign Affairs.
"As a result of a landslide in the village of Shovi, a Ukrainian woman died. The search for her child, who was also at the scene of the tragedy, is ongoing," the message reads.
The Ukrainian Embassy in Georgia has already established contact with the family of the deceased and is working with the Georgian authorities to prepare for the repatriation of the body.
Ukrainian diplomats are also checking whether there were any other Ukrainians in the resort village of Shovi, where a powerful landslide occurred.
Tragedy in Georgia
On August 3, a massive landslide occurred in the area near the mountain resort town of Shovi in the highland region of Racha, Georgia.
Dozens of people went missing as a result of the natural disaster. Power lines have been damaged, roads and bridges destroyed, and communication is experiencing disruptions.
Search and rescue operations have been ongoing in Georgia for three days now. As of 2:00 PM, there is information about 13 confirmed fatalities, with over 20 individuals still reported missing.
President Volodymyr Zelenskyy expressed condolences to the people of Georgia in the face of the natural disaster at the mountain resort of Shovi.