Canada for Ukrainians: how many more refugees can be accepted?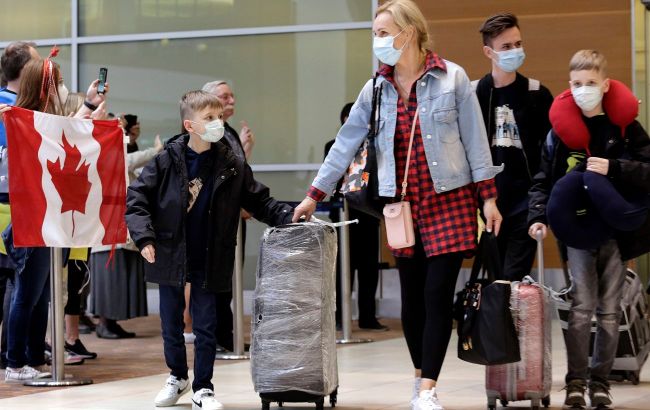 Ukrainians in Canada (gettyimages.com)
Canada has granted nearly 800,000 visas to Ukrainians seeking refuge from the war, with 230,000 people arriving under the CUAET program, constituting only 21% of total applicants.
The government has determined the number of additional Ukrainian refugees it is willing to welcome to the country, as reported by The Epoch Times.
According to a service note sent by Canada's Immigration Ministry to the Senate Standing Committee on Social Affairs, there are "no restrictions" on the number of Ukrainian war refugees that can be accepted in Canada.
The simplified visa application process for Ukrainian families concluded on July 15th, with around 1.1 million applications received by that deadline. Approximately 800,000 of these applications were approved at the beginning of July, and only 21% of those who applied have arrived in Canada.
The note "Information on Ukrainian Citizens Coming to Canada" also addressed the provision of permanent residency status for all Ukrainian citizens whose family members already permanently reside in Canada. This new program is set to take effect in October 2023.
Photo: Canada decided not to limit the number of Ukrainian war refugees (unsplash.com/kedar-gadge)
Ukrainians who have obtained temporary visas will be allowed to travel to Canada until the end of March 2024. Additionally, refugees who have already arrived in Canada will have the opportunity to apply for an extension or modification of their temporary status in the country by that date.