Can Ukrainian refugees in Czechia switch type of residence: official explanation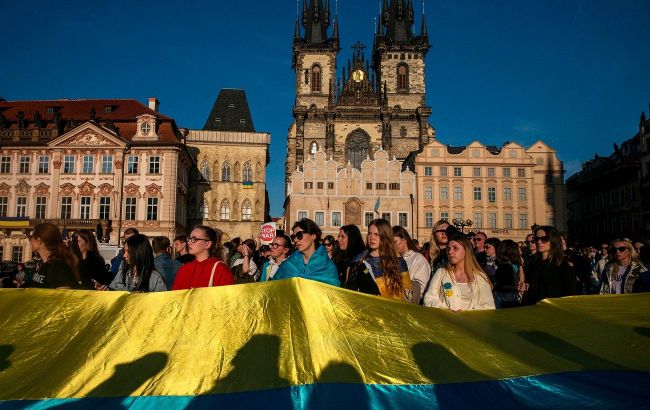 Ukrainians in the Czechia (Photo: Gettyimages.com)
Ukrainian refugees in the Czechia have been warned about a possible deception they may face if they want to change their legal status in the country. It is impossible to change the status with temporary protection. Despite this, the exception to this rule is specified, reported by the Ministry of the Interior of the Czechia on "Naši Ukrajinci" page.
The refugees cannot change their residence status in Czechia, so they should not pay for such services. "Beware of false information. Do not pay for the opportunity to change the purpose of your stay if you already have temporary protection in Czechia. It is impossible. No one can issue you a work permit if you already have temporary protection," the ministry emphasized.
On the page for Ukrainians, it is mentioned that family reunification is the only exception regarding the change of residence status for people with temporary protection. However, several conditions must be met:
Have temporary protection for at least six months.
Reunification is only possible with close family members (spouse, minor children).
Reunification is allowed only with a person with one of the specified permits for residence in Czechia.
Reunification is possible with family members living in Czechia for at least 15 months and having a permit for long-term or permanent residence.
For additional information, people can contact the helpline where Ukrainians will be provided with all the necessary details: +420 974 801 801.