Can Russia restore ship and submarine after Sevastopol attack? Ukrainian intelligence provides answer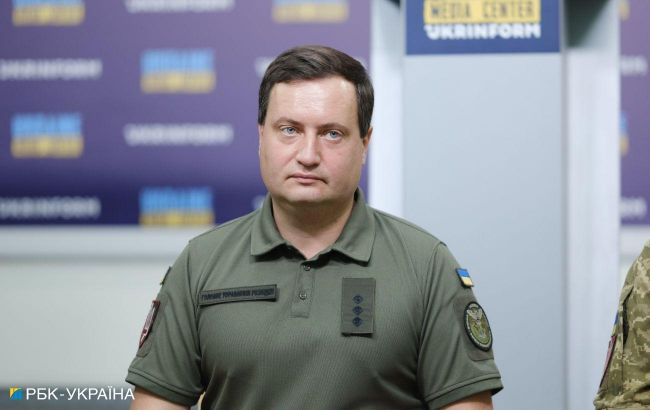 Andrii Yusov, representative of the Defense Intelligence of the Ministry of Defense of Ukraine (Photo: Vitalii Nosach, RBC-Ukraine)
Russian occupiers are likely unable to repair the submarine and ship that were damaged during today's overnight strike in Sevastopol, according to a statement from the representative of the Defense Intelligence of the Ministry of Defense of Ukraine, Andrii Yusov.
"These are significant damages. It can now be said with a high degree of certainty that they are not subject to restoration," Yusov stated.
What preceded
On the night of September 13, a missile strike was carried out on the bay of the temporarily occupied Sevastopol.
Later, information emerged that as a result of the attack, a Russian landing ship, a submarine, and the S. Ordzhonikidze Shipyard were damaged.
This information was confirmed by RBC-Ukraine based on information provided by Ukrainian Intelligence.
Furthermore, Sky News specifies that long-range Storm Shadow missiles were used by the Ukrainian military for the strike.
For more details about the successful nighttime attack, you can read in RBC-Ukraine material.