Cameras to monitor: Cars to be banned in popular city of Italy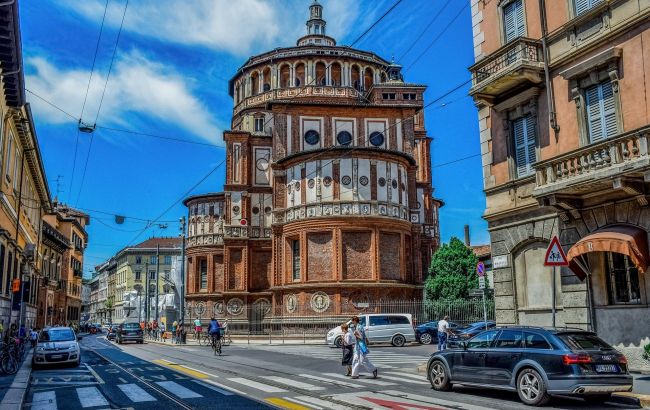 Scenic view in Milan (Photo: pixabay.com)
Air pollution levels exceed recommended standards by four times in the Italian city of Milan. As a result, authorities are planning to ban car traffic in the city center. The ban could be implemented as early as 2024, according to schengenvisainfo.com.
The city of Milan, Italy, is one of the most polluted cities in Europe, with air pollution levels exceeding recommended standards by four times. The World Health Organization (WHO) considers 5 µg per cubic meter as a safe threshold, while Milan currently records 19.7 µg/m.
Mayor Giuseppe Sala aims to address this issue in the densely populated metropolis of 1.4 million residents, which is a popular tourist destination. The proposal includes banning private transport in the city center. Cameras will be installed along Corso Venezia Street to monitor traffic and restrict private vehicles.
Exceptions will be made for residents with private garages and individuals requiring access to parking, taxis, and public transportation. Those caught driving without permission will face fines.
The initiative also aims to transform the most heavily populated areas of Milan into more pedestrian-friendly zones, such as the Quadrilatero della Moda, where many high-end boutiques are located.
Photo: Tourists in Milan (pixabay.com)
While the mayor intends to significantly restrict traffic throughout the city, other officials do not support this move, as it may negatively impact suburban residents.
Similar bans are being considered in other European cities. For instance, Stockholm recently announced plans to block the entry of petrol and diesel cars into the city center to reduce emissions. These rules will come into effect on December 31, 2024.
Paris also plans to remove private vehicles from the historic center by early 2024. This will reduce the number of cars in the capital by 100,000.