Businessmen trying to profit from tank engines for Ukrainian Armed Forces uncovered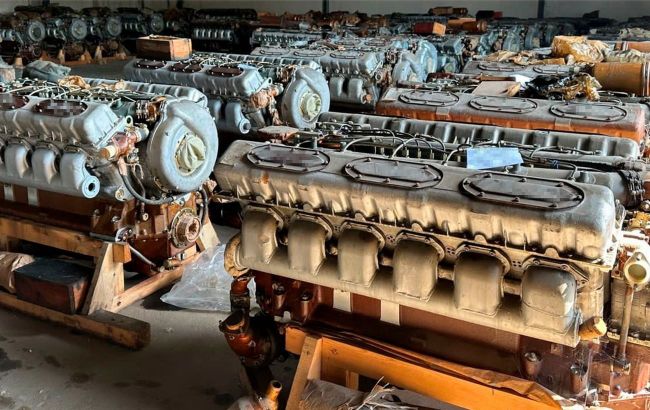 Businessmen wanted to profit from tank engines for Ukrainian Armed Forces (ssu.gov.ua)
Representatives of a domestic company sought to supply 80 tank engines to the Ministry of Defense for over 77 million Ukrainian hryvnias, whereas the market value of these engines is nearly 24 million Ukrainian hryvnias.
Timely intervention by law enforcement prevented the misappropriation of substantial budgetary funds, as they seized the equipment during searches at a warehouse belonging to the suspects. In addition to tank engines, law enforcement officials discovered night vision devices and other components for armored vehicles.
As part of the criminal investigation under Article 191, Part 5, of the Criminal Code (misappropriation, embezzlement of property, or its seizure through abuse of official position), authorities are continuing their efforts to establish all the details of the crime and bring the culprits to justice.
The suspects could face up to 12 years in prison with asset confiscation.
Furthermore, the confiscated engines and other components for tanks, including T-72 tanks, have been transferred for the needs of the Armed Forces of Ukraine.
Recently, law enforcement uncovered a corruption scheme that led to the disruption of a state order for the production of ammunition for Ukrainian military forces on the eve of a full-scale war.
Additionally, in Odesa, a military official was exposed for embezzling defense funds.